Riding in the rain… not my favorite pastime but on the other hand, I feel a greater deal of satisfaction after beating the toughest riding conditions. What also helps to face those extreme weather conditions is appropriate waterproof and thermal cycling clothing. I had the opportunity to test a product that perfectly fits in the rain resistant cycling range: the Velotoze Tall Waterproof Shoe Cover – Road 2.0. To match one of my outfits (a Sportful Supergiara Cycling jacket) and black/celeste green Bianchi Oltre XR4 I chose the green ones. Welcome to my Velotoze Waterproof shoe cover review.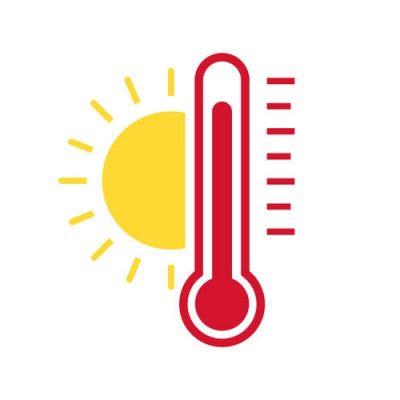 About 8 degrees Celsius (46 degrees Fahrenheit)
Who are Velotoze?
Velotoze is a brand created by a group of cyclists in California who wanted to be able to practice their passion despite the cold and humidity.
Distributed by performance Vélo, these Californians offer specialized cycling equipment like foot protection and also helmet covers. Velotoze shoe covers are available as high waist (tall cycling overshoes) or low waist (short cycling overshoes) model. I chose the tall ones since I have some bad personal experiences with short ones. Not with the Velotoze ones though so I can't judge these ones.
Wide range of waterproof cycling accessories
To be 100% correct Velotoze was founded in 2014 and currently has a wide range of so-called crucial waterproof cycling accessories like shoe covers, toe covers, helmet covers and waterproof cycling gloves. All aimed to help you to outsmart the elements of Mother Nature.
Partnership with Bora Hansgrohe
A product always gives me that extra pinch of trust and confidentiality when they are partnering with one of the cycling pro teams. In this case, Velotoze has developed a partnership with the World Champion's Team Bora Hansgrohe, a guarantee of the seriousness of the brand in my opinion and of its technicality! Before, I offend any other brand… a product can also excel without cycling pro team support of course ?
Now let's go to the actual Velotoze Waterproof shoe cover review
My first impression
These overshoes contain latex and are relatively fragile: you must therefore be careful when putting them on. Ladies…watch out with those long nails. Guys…remove your ring when putting on the overshoes. Sharp items could damage or tear the shoe covers. Velotoze nevertheless recently improved their design. They reinforced their waterproof shoe covers on the bottom and in the toe area without giving up the lightweight and waterproof features of the overshoe. Although it is commonly known latex can be fragile I didn't experience real issues putting them on. But better safe than sorry.
They are extremely body or better leg tight and they stick to the calf! Very important to face rain and snow and a guarantee to keep your feet dry with the water dripping from above! They have two openings at the bottom: an opening for the cleats and another one for the heel to allow you to walk. First impression: they look good and feel good.
Moreover, I didn't see a velcro or zipper. This is a big pro because velcros or zippers are danger zones (read: weak areas) when it comes to rain and moisture in general. The lesser seams, zippers or velcros… the better.
Putting on the VELOTOZE Waterproof Shoe Covers
Having tried and tested several overshoes of different brands the past years, I know how difficult it can be to put on cycling shoe covers. Velotoze released an installation video which makes putting them on a piece of cake. There is namely a technique for putting their cycling overshoes on: Start without cycling shoes. Next, You put them on completely by putting your foot through the hole provided for the cleats and pulling the entire shoe cover up onto the ankle. Once your foot is through, only then do you put on your cycling shoe and lower the latex shoe onto your cycling shoes.
Just check the below video and you will learn how to do it in the blink of an eye. Practice makes perfect but trust me, you don't need that much practice. One tip: roll them up on your ankle and not higher up your calf. It's much easier to slide the latex this way.
Color your bad weather day
Color you rainy day with 8 colors to chose from: From flashy neon yellow over heavenly blue to classic but stylish black. I have chose the green version because it matches my cycling kit and my bike but also because these neon colors enhance the visibility. 8 colors; pretty cool for those who like to match their shoes with their bike or their outfit. I like to have this choice. Various big well-known brands only offer one or two colors.
Comfortable and warm
I wasn't able to test the Velotoze waterproof cycling shoe covers at extremely low temperatures in this review yet. The moment I took off it was about 8 degrees Celsius. During the ride everything felt very comfortable and warm. It's probably the windproof fabric combined with the waterproof layer that creates a barrier to keep the cold out. I wouldn't use them at much lower temperatures though. There are other (read thermal) shoe covers which suit these cold conditions much better. Velotoze Road 2.0 overshoes offer protection within a 5C/40F to 16C/60F temperature range.
Protection against the rain
Finally, there is the waterproof functionality…the core task of these shoe covers. I rode about 93 kilometres during which I would have been soaked to the skin without these overshoes. They did what they needed to do; keeping my feet dry. I am therefore very positive about their waterproof ability.
Velotoze Waterproof shoe cover review pros & cons
Pros
Windproof (5C/40F to 16C/60F)
Waterproof latex fabric
Reinforced on the bottom and in the toe area
Lightweight
Aerodynamic
Easy to put on by following the instructions
No zippers or velcro
Cons
Not made for extremely cold temperatures: below 5C/40F
Watch out with sharp objects (especially at the non-reinforced areas)
Conclusion
This type of shoe cover is recommended in my opinion at the start of the season in medium to cold ((5C/40F to 16C/60F)) and wet weather to keep the feet dry and comfortable. I am very happy I was able to test and review these VELOTOZE Waterproof Shoe Covers. They look good, are highly visible and do what they should do… protect you from the rain. My feet didn't get wet after a 3 hour ride in rainy conditions.
Velotoze shoe cover promo video
Where to buy
Interested in these shoe covers? In that case please visit the Velotoze website.
Frequently asked questions (FAQ)
How to put on cycling waterproof shoe covers?
Putting on cycling waterproof shoe covers isn't that difficult a sit seems, if you are doing it the right way of course. Therefore, start with no shoes on. Roll up the cycling shoe covers on your ankles. Put on your shoe and then pull down the overshoes.
Should overshoes have zippers or velcro?
Ideally, go for waterproof shoe covers which have no zippers or Velcro. Each seam, zipper or Velcro is a weak area. An area which is vulnerable to rain, moisture and water intrusion.
When should you wear shoe covers?
Shoe covers, also known as overshoes, are ideal cycling accessories to protect you from rain and/or cold. There are different types of covers. Some like the latex ones protect you from moisture and rain. Others, often with a thermal fleece, are perfect to keep you warm.