Cycling clothing & gear videos
Meet the new Bora Hansgrohe Kit from Sportful for the 2021 cycling season! Featuring Peter Sagan, Daniel Oss and Pascal Ackermann!
Protection from the rain often affects the inuslation and breathability of your cycling kit. Biehler went the extra mile to create a thermal rain collection which insulates and at the same time protects you against the cold and the rain. They even took into account possible temperature rises by using high breathable fabrics.
German bike wear brand Biehler has some of the best winter cycling kits on the market. These kits are specifically designed for the coldest of days. The ideal partner to face the off-season.
How to better test your winter cycling clothing collection than during winter conditions! That's what German cycling brand Biehler did. They took a drive to the Italian dolomites and passed the snow line to put their winter bike wear to the ultimate test.
The Gecko windproof jacket and gilet have been designed with one of Givelo's core values in mind; to provide the optimal combination and mix of innovation, functionality and looks. The nocturnal features of this jacket lead to the name: Gecko.
Do you feel winter coming too? Don't let colder and wetter days stop you from riding. That's the message Attaquer bike wear brand wants to share with the world. Their latest video takes you away on a winter cycling day!
Are you in Need for Speed? Castelli developed a brand new aero speed suit called the San Remo 4.0 Speed Suit. Windtunnel tested this is the fastest aero suit from Castelli and probably even from the world.
Pro Joes 2 in 1 winter cycling jacket. Waterproof jacket from Monton Sports which consist of a 3 layer structure to keep you warm and comfortable in the most extreme weather conditions.
Pedla released a whole series of cycling clothing videos to present their bike wear collections: from their International Roaming collection over their Wilds and Linear cycling clothing collection to the cycling kits of the Herman Miller and Roaming Collection.
Vogue Cycling released a video to launch its new collection. In the video you can get a tocuh and feel of amongst others the new Roubaix cycling jersey.
Spanish bike wear Inverse is the next one to present its 2020-2021 winter cycling apparel collection. In this video they present the IMBAB long sleeve jersey but the collection also contains the DRINET and HABOB long sleeve jersey.
Lumina Series from Ryzon… in those dark autumn and winter days it is about see and be seen. The Lumina Series ensures you will be clearly visisble for the traffic around you when cycling in darker conditions.
Adlips production released a video in cooperation with cycling wear brand Biehler to promote the stunning landscape of the Baltic Sea Coast in Germany. The result is a wonderful video in which you can also admire the Biehler cycling apparel. #biehler
Beat the cold with some heat and speed offered by the new winter/autumn collection of Skinfit. Both runners and cyclists will be astonished by their high-quality sports apparel.
Named after one of most famous cols in the world: col du Tourmalet, the Tourmalet Bib tights from Shutt Velo Rapide are ready Freddy to give you that heat boost on the top of your favorite col.
The Guardian Jacket for women is the perfect jacket for your off-road MTB and Gravel Ride adventures. Thanks to the beautiful design it also fits you perfect for après-ride moments.
PEDaLED Mirai Fall Winter collection: stylish as always they offer high-quality all weather & rain jackets, vests and even matching bib shorts. A full cycling apparel in one go!
Spanish bike apparel brand Gobik releases its autumn/winter collection named Cold Series…what's in a name! Perfect for those rainy and cold ride days!
Australian High-quality cycling clothing brand Pedla released its Bold Collection: a collection of bike wear which meets your needs during autumn and winter road and gravel rides!
Rapha & Palace : the eye-catching Giro d'Italia cycling kit for EF Pro team
The new Le Col Pro Rain Cycling Jacket. Made to withstand the most extreme riding situations. Waterproof and breathable… made for those wet and rainy rides. Keep on riding velofanatics!
The new GRS Gobik Retention System is an innovative enhancement of the classic cycling jersey. GRS adds extra secuirty to your back pockets so all your belongings are safe.
GripGrab released it's new waterproof and insulating road race shoe covers! The first time we have seen knitted shoe covers which offer comfort, insulation and waterproof protection!
The Service Course released a new video "Welcome to Oslo". A road trip in and around Oslo not only showcasing the city itself but also the beautiful The Service Course bike apparel.
The new autumn / winter cycling clothing collection of Etxeondo! Warmth, comfort and safety guaranteed! Keep on riding!
Winter Cycling Clothing Collection 2020 by Isadore
Isadore – the story behind their cycling clothing brand
New autumn/winter cycling apparel collection of Rapha
Gore Wear C5 Winter Cycling Collection 2020 – 2021: For endurance rides in harsh conditions.
Rapha Cycling Club – The Story behind the brand
Ryzon: Ryzon is presenting the Ryzon Signature Tri Suit for Women! Great look and great performance combined in an exclusive triatlon suit!
Sportful 2020 Cycling Clothes Collection
Huub Design released this video for the real gravelnauts (read gravel bikers). the video contains some nice gravel bike cycling clothes from this famous brand.
Huub Design created heated trousers which can be used for any sport and are tight and comfortable enough for cycling too. The ideal solution for cold autumn and winter months!
The Service Course is a brand which combines innovation with good looks and high-quality! one to watch and certainly one to buy!
Bradley Wiggins and Yanto Barker (Co-founder of Le Col Cycling Clothes brand) – Le Col by Wiggins Interview
Gore Wear Phantom Gore-Tex Infinium Jacket: Zip-off sleeves turn your cycling jacket into a cycling jersey. Perfect for an all weather condition (Autumn/Spring) ride!
Vogue Cycling 2020 Collection Commercial!
Pedal ed: Into the Rift, the story of the PEdALED Atlas Mountain Race. Equipped with Pedal Ed cycling wear these riders coompleted the Atlas Mountain Race;an unsupported single-stage cycling race that took place in Morocco from Marrakech through the Atlas Mountains to Agadir.
Sigr Road Cycling Jerseys
Meet the Björka ROCK COLOR LINE BIKE HELMETS: colourful is the least you can say about these catchy helmets! See and be seen…
Castelli: Unlimited gravel & beyond collection! Great cycling wear for both on and off road rides! Color your gravel rides!
Monton presents it cycling jersey Skull collection for both men and women. In this video: Tuesday Pink. A lot more colors are available.
Monton presents it cycling jersey Skull collection for both men and women. In this video: Sunday Red! A lot more colors are available.
Pedal Clothing Cycling Wear Commercial: high-quality cycling clothes are affordable prices.
Pas Normal Studios: Beautiful PNS video showcasing some women cycling apparel. From Venice to Vienna. Get some great ideas for female cycling clothes!
CASP Cycling Collection Commercial
Cycology Gear pops out when it comes to unique and eye-catching designs! Let's look at how design are chosen and processed. A unique background picture of the Cycology design picture.
Cuore of Switzerland color code: a colorful range of cycling jerseys for both men and women from Swiss cycling wear brand Cuore!
Wearwell cycle company: The Gambler Collection from the Wearwell Cycle Company video with a nostalgic touch!
cYCLING CLOTHING PICTURES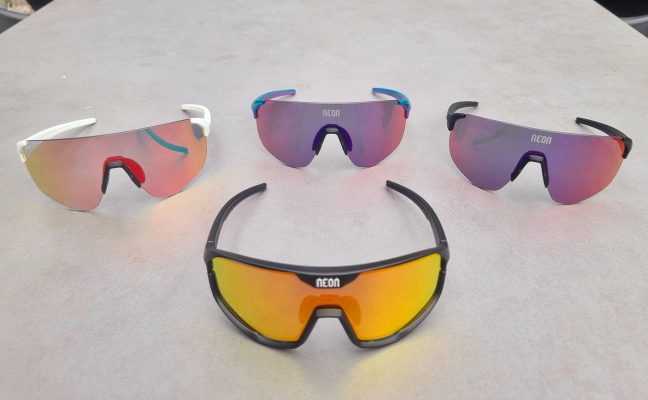 Today I would like to present you some new add-ons to my already extended cycling [...]
1 Comment
No images found.