With indoor cycling being popular even before the COVID 19 pandemic started, many companies had already started to produce proper indoor cycling clothing that aimed specifically for indoor cyclists. To get a better grasp of what exactly indoor cycling outfits are and the benefits that come along, it is highly important to understand the concept of indoor cycling.
What is Indoor cycling?
Indoor cycling can be defined as a type of fitness activity that involves the cyclist to ride on a stationary indoor exercise bicycle aka as an indoor trainer with a weighted wheel attached to it called the flywheel. The main purpose of this wheel is to produce resistance as the cyclist pedals. There are also indoor trainers which don't use a flywheel like rollers but they are becoming less popular.
This indoor activity can be done either by being a part of a class in person or by cycling virtually. Many famous virtual cycling programs such as zwift, rouvy, RGT, and Bkool offer courses, trainings and races where people can join and get a good workout in. Indoor cycling has become the new stay at home work out session which allows the cyclist to get a good sweat in, get your blood pumping, and leaving you active and healthy. Some of the many benefits these classes have for you are endurance, fitness, weight loss, and increased strength. Doesn't that sound amazing? Just with the comfort of your own home and space, you can maintain a healthy lifestyle.
Another name for non-virtual indoor cycling that is used is spin class or spinning class. This allows the individual to be able to socialize and have more fun while cycling. Spinning classes allow you to be part of a classroom filled with other cyclists who are also following the instructor and whereby you cycle and do exercises on the rhythm of the music. It is often considered to be a perfect body core and interval training during winter times. Perfect right? Lose weight, enhance your physical fitness and get a good socializing session.
Why has indoor cycling become so popular?
A reason why many cyclists prefer indoor cycling over outdoor cycling is its flexibility. You do not have to check your weather app every time before cycling to see if it'll rain or not. Bye bye cold days, welcome the warmth of your own house, training room or training class. With simply being indoors, you can get the same workout, with almost equivalent intensity if not more. Hence, in a way you get the best of both worlds. You get to burn calories, get in good exercise, and build lean muscles, all without having to take a bicycle outdoors. For many cyclists indoor training, whether it is via spinning classes or via virtual cycling apps, are the ideal pass-time and training to overlap those cold, dark and rainy winter and autumn days and months. They are the ideal preparation for your summer season and your peak period.
Indoor Cycling Clothing; a new niche
Many companies jumped on the bandwagon and started producing clothes that were aimed specifically for those who took part in indoor cycling and spin classes. As the activity became more popular, a niche was created where demand for specific clothes and gear regarding the comfort and ease of these customers while they took part in their classes and virtual cycling programs increased. Hence, brands such as Assos, Castelli, Helly Hasen, Madison, Le Col, and many more released proper indoor cycling shorts and jerseys along with other gear that was targeted for indoor cyclists.
The difference between outdoor and indoor cycling clothing
Now one might wonder why not just wear the same outdoor sports outfits that were designed for normal cycling done outdoors. This is due to the many differences indoor and outdoor cycling have overall and how wearing outdoor cycling clothes would not be the best option.
Increased sweat production
One of the many problems that arise when cyclists stick to standard exercising gear and outfits is when it starts getting hot and the cyclist starts to sweat. As these standard outfits are not made for the indoor environment, they cannot cope well with the heat and perspire of the cyclist which ends up increasing the chances of getting saddle sores.
Body temperature regulation
The comfort of the indoor cycling clothes and gear the cyclist is wearing allows them to be more focused on the workout rather than the little annoyances that can be created if not dressed for the activity. Hence, when you're part of a heated session and the temperature has started to rise, the material of the indoor cycling outfit plays a vital role in how to regulate your body temperature. Thus, materials such as cotton fabric but also some synthetic outdoor fabric are not the proper materials to be used. These materials hold water which makes it difficult for your body to regulate its temperature during the exercise.
Ideal mix of fabrics
Therefore, spin class clothing and virtual indoor cycling clothing is ideal if made with a mix of standard synthetic materials such as spandex, nylon, and polyester and some synthetic fabrics which are specifically developed for this type of training. For example, brands such as Pactimo, Le Col and many others have released shorts and other indoor cycling accessories that are made of a lightweight fabric that aims to wick away sweat along with increased padding. The padding of indoor cycling shorts serves for comfort and indoor cyclist spend more time in a static sitting position on the edge of the saddle. Their body fit cycling clothing is lightweight and extremely breathable, offers the perfect body temperature regulation and ensures sweat is transferred in the most efficient way.
Some indoor cycling clothing brands in the picture
Madison
Madison was one of the first to produce indoor cycling clothes targeted for the specific niche. They designed their clothes using anti-bacterial polyester fabric which allowed fantastic moisture management along with great elasticity which is required when shifting to various types of positions during the session. Almost all indoor cycling clothes are made from the fabrics mentioned above. No wonder their main purpose is to provide lightweight, easy to wick sweat off, and overall comfortable clothes for the cyclist. This way it allows them to enjoy their workout session without any uneasiness. Look for their indoor riding turbo bike apparel.
Suarez
Suarez Clothing is a cycling brand in Colombia which has a large range of indoor cycling clothing. Besides also having a beautiful range of classic cycling apparel. What I like so much about their indoor range is the fact it is really made for indoor cycling. The materials are lighter and they make use of an open honeycomb structure enhancing ventilation. It ensures optimal breathability and fresh air reaching the body. Suarez has both male and female indoor cycling kits. They even sell bras, headwear, short sleeve jerseys and so on… all made for your indoor rides.
Pactimo
Pactimo on its turn offers a while cycling indoor collection ranging from base layers, over bottoms to socks. It is one of the companies which has the largest assortment of high-quality indoor cycling clothing. They focus on base layers to deal with the sweat production and increasing body temperature. Base layers can be worn under your traditional cycling clothing or if really hot can also be worn individually. Personally, we believe a good base layer is crucial for a proper indoor cycling training.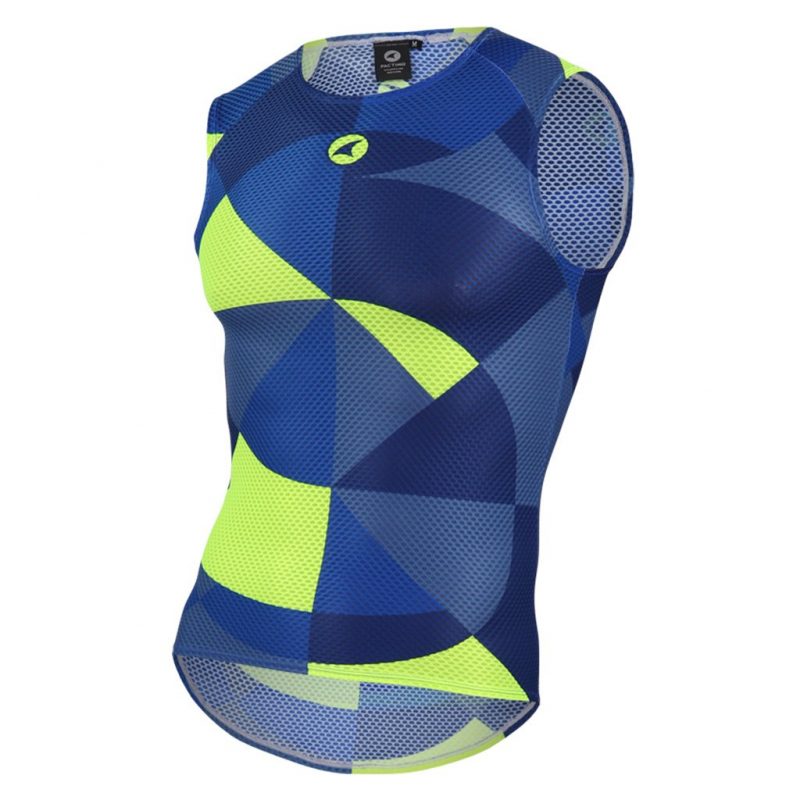 Rapha
A brand which couldn't stay behind and didn't stay behind within the indoor training market is Rapha. Since a few years, they have come up with a complete indoor cycling kit ranging from jerseys made of lightweight spacer mesh to cycling caps which are super sweat absorbent. Their cycling apparel ensures optimal airflow and sweat dispersion combined with the best comfort and a comfortable fit. Both men and women can find custom bike wear for those trainings indoors.
Le Col
Last but not least, British cycling apparel Le Col has several indoor cycling kits at your disposal. We have added Le Col to our brand shortlist because of their unique corporation with indoor trainer specialist Wahoo. In cooperation with Wahoo, Le Col developed a indoor cycling collection. A collection which they call the best in class indoor cycling kit. We have not yet taken their cycling kits to the test but who are we to doubt this.
All in all, we do know Le Col produces some of the best quality cycling apparel in the world and Wahoo is probably the best indoor cycling expert. Put these two together and you should get a unique and high-quality mix of indoor training and cycling clothing knowledge. Le Col and Wahoo developed their bike wear taking several aspects into account; High breathability, lighter fabrics than their classic jerseys, optimal moisture management fabrics and sculpted chamois or padding to increase saddle time when training indoors. Interesting is also fact they developed indoor cycling clothing for both men and women.
Other indoor cycling bike wear accessories
Moreover, various other components are also worn by indoor cyclists such as headgear, proper socks, shoes, and accessories. Many cyclists wear tightly strapped headbands that keep the sweat from rolling down into their eyes. Most caps are made from a lightweight spacer mesh which keeps moisture and the heat produced as minimal as possible for the cyclist. The shoes a cyclist wears is as important as his other gear since the paddling of the cyclist builds the momentum and creates a proper flow in their workout. A good cycling shoe is one that has long durability and is comfortable to wear. Moreover it shoudld have a strong plate in the sole that allows for the power transfer to be efficient. Moreover, it should be snug but not constricting and should be able to prevent foot cramps.
You can keep adding to your indoor cycling outfit with different accessories. Popular indoor add-ons are duffle bags, bottles, and much more depending on your needs. As long as you have the right outfit and gear, you'll achieve the best and most of your indoor cycling class. The most important thing to remember? Is to have fun and enjoy what you do and you'll leave your class as a happier and healthier individual.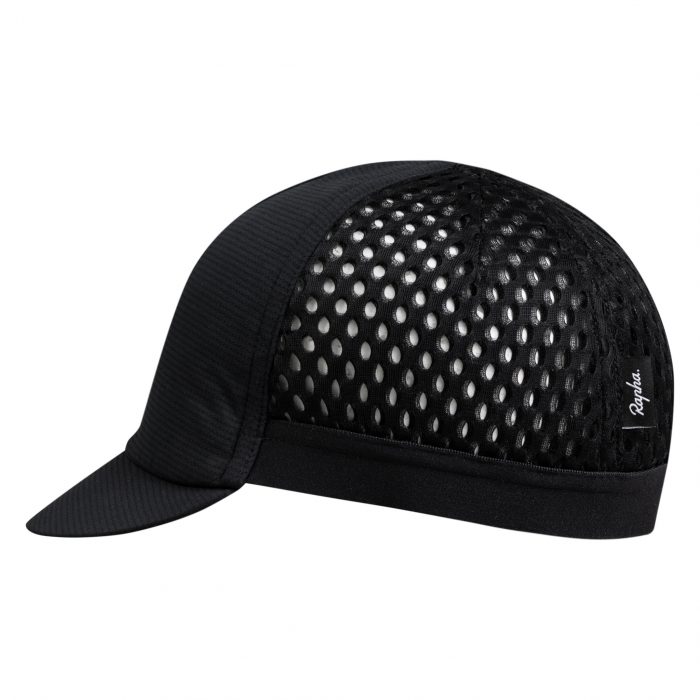 Frequently asked questions
What is the difference between outdoor and indoor cycling clothing?
Indoor cycling clothing is specifically made for your indoor training and spinning classes. We all know sweat production is much higher when cycling indoors. Therefore indoor jerseys, base layers and bib shorts focus more on transferring the sweat, breathability and body temperature regulation than their outdoor brothers and sisters.
Is there a difference between outdoor and indoor cycling clothing?
Yes, there is. Until last year, I used my classic outdoor bike wear for indoor cycling and somehow I was always soaked. Since, I have bought indoor cycling I am still sweat wet but less than before. Indoor cycling clothing is designed to be highly breathable, moisture transferring and to offer an optimal body temperature regulation. It supports indoor conditions better than outdoor cycling clothing.
Can I use outdoor cycling clothing for indoor cycling?
Yes, you can but do realize indoor cycling clothing does offer a few benefits over your classic outdoor cycling clothing. The fabrics used for indoor bike apparel have been designed and developed to offer optimal moisture transfer, breathability and body temperature regulation.