For all the people out there, who are interested in becoming a professional in cycling, you need to have proper cycling wear to start with. You might have heard about professional bikers choosing bibs over bike pants or shorts- why is that? Bibs look so uncomfortable and almost resemble the odd vintage wrestling singlet but nevertheless bib shorts have clear benefits.
On the contrary to popular beliefs, bibs are quite an efficient cycling clothing options to opt for. Yes, the decision of quitting the comforts of normal shorts and transferring to these unique cycling pants can be a bit overwhelming. But, if you aiming to ride your bike up a mountain without getting exhausted- then bibs should be your go-to.
After reading this article, you will have the answer to why people prefer bibs over any other cycling wear bottoms. And you might even make a transition from bike pants to cycling bibs.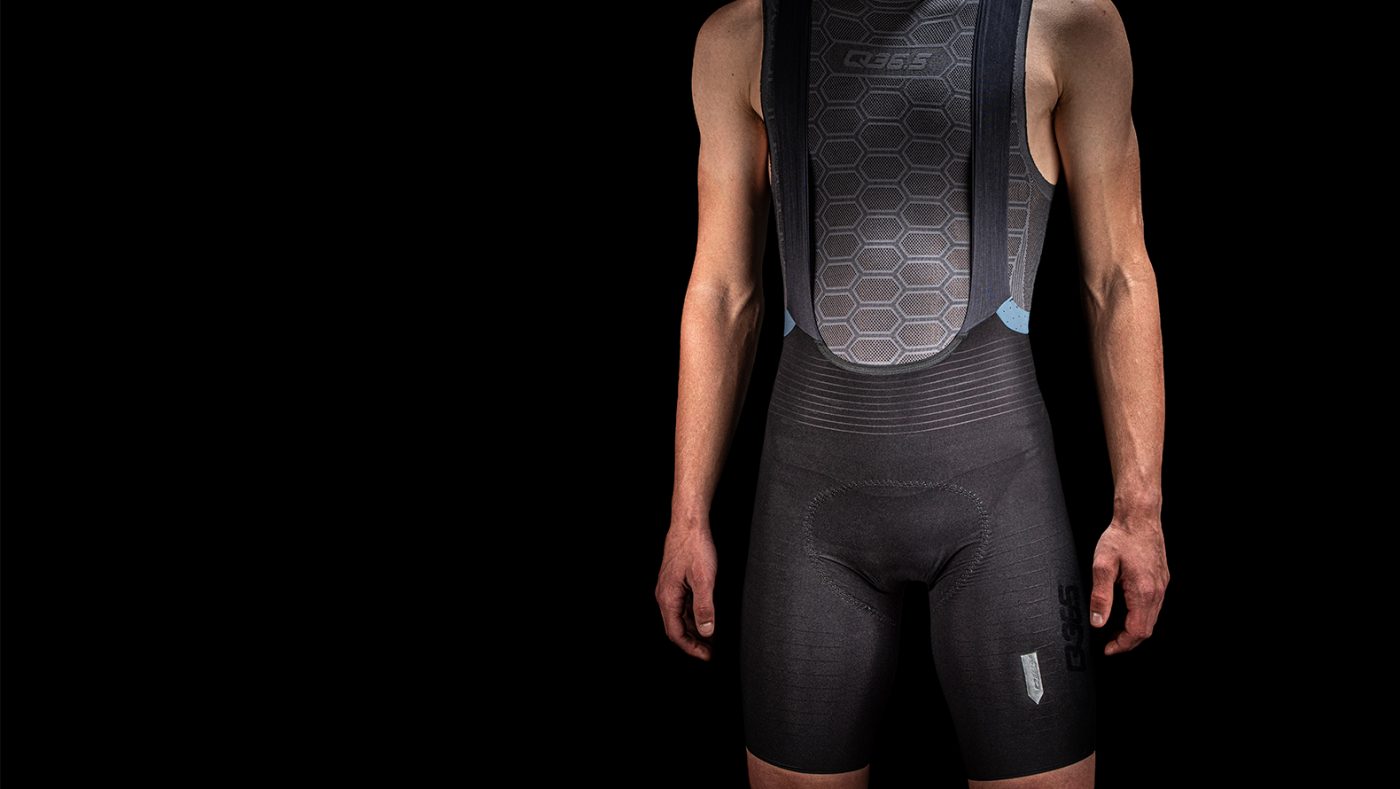 Why choose bib shorts?
Not one, not two…. There are several reasons why anyone should go for bibs rather than any other bike apparel bottoms. Used generally by the long-distance cyclists, bibs keep you safe from getting hurtful elastic marks from the short's waistband. Not only does it ache after the band is removed but also makes riding continuously harder.
Another bonus for you when you choose bib bike pants is that they cover your back properly while leaving side panels open for smoother movements. This is also great for avoiding any injuries and unwanted pain.
This could be useful for a biker that performs cycling for longer durations and travel longer distances. Since there are so many different shifting and sitting positions during cycling, the seating should be kept as comfier as possible. Also, as the biker has to sit leaning forward on the handlebars, the bike jersey rises from front and back. In this case, the bib's back panel will cover and protect your back.
Normally, bib cycling pants also have the following features:
Comfortable Chamois or padding on the buttocks. Bike saddles are in general quite hard, a chamois or padding is therefore crucial.
Easy to wear Braces; the straps on a bib
Stretchable fabric and accommodating leg holes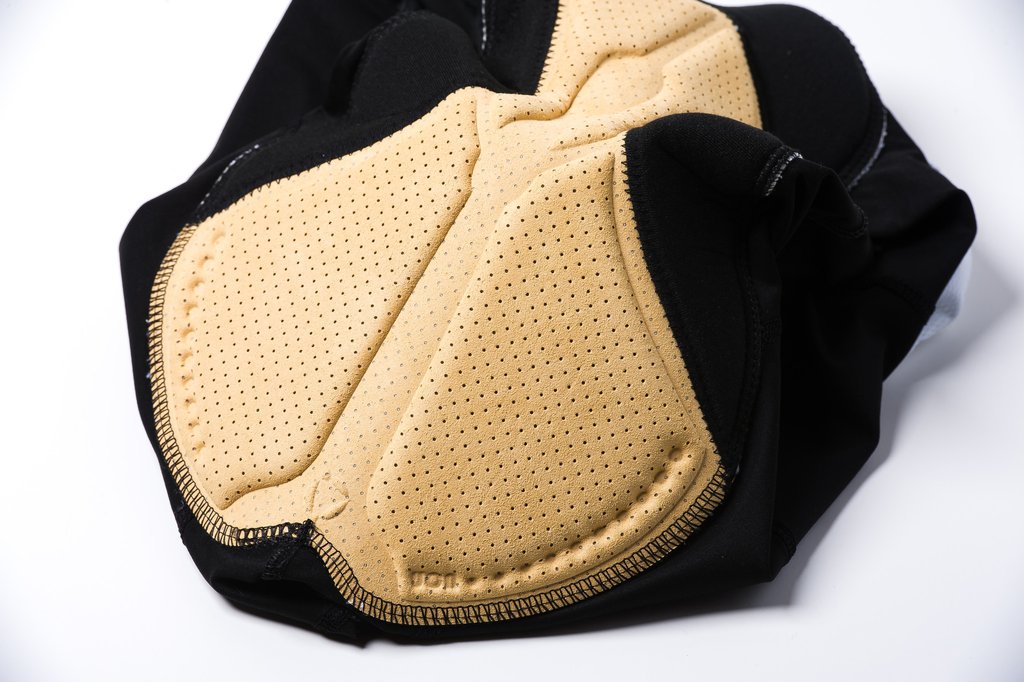 These are some impressive and commendable qualities of cycling bibs. As the braces on each side of this bike clothing wear holds up the bottom part of the cycling pants– bibs do not need or have waistbands. It is so much more convenient and safer than any other bike pants; these are perfect partners for a long-duration cycling journey.
Your legs have adequate blood flow without any restriction since the fabric used in making this bike wear is quite stretchy. The blood flow will be maintained and your movements will not feel restricted. No chances of sweat getting collected on your midriffs and making your skin irritated.
Bibs are designed to complement the aero cycling jerseys, their short and fitted structure makes biking easier. When paired with correct biking jerseys, these can also give out a uniform and harmonious look. It will also prevent bunching up of shorts around your groin area; making moving difficult and hurting the skin.
Few other Benefits of Bib Shorts
Keeping the chamois in place: Professional bikers and cyclists wear chamois in their cycling wear bottoms. This is done to avoid the chances of getting soreness, abrasion, or other inflammatory issue caused by swift movement on the saddle. One can also call Chamois as a liner for the shorts; it sits around your lower buttocks and close to the groin. Since these are pretty thin padding, wearing bibs can help in keeping the liner in one place without moving or bunching.
Maintaining the height of the bike pants: Normal cycling shorts can slip down and expose you back to the open air and risks. They are also less aerodynamic than the form-fitting bibs and should be avoided for long hauls. Sometimes, the lower edges might rise and get collected near your waist, making the movement tough.
Bibs offer better posture while riding: As mentioned above, the waistband of other cycle wear shorts may bunch up and hurt your abdomen. This can affect your posture while you are riding your cycle. Wearing bibs will give you full control of your movements and making biking more fluent.
Sleek structure and Aerodynamic design: Since these cycling clothing items come in form-fitted designs, they streamline your body and make it more aerodynamic. It is a must to have when you are looking for aero bike clothing like aero jerseys and aero bib shorts; these are innovative performance enhancers.
What are the Disadvantages?
Before you run out to a sports store to get your new cycling apparel, check out a few cons of wearing bibs. While it is all 'sugar, spice, and everything nice' when you perform well in bibs; it gets tricky when you have to visit the washroom to get fresh. And if you are not choosing the right size, then wearing these might hurt. Besides wearing them the first time, you will have to get used to them. But once again the few disadvantages of bib shorts do not live up against the benefits.
While the bibs tackle frequent washroom breaks by keeping the body temperature in check, the real struggle begins once you step inside the stall. Bibs are highly useful bike wear options to go for when you are planning on a cycling outing. However, there are a few drawbacks of wearing bibs, check these out:
Best for Cool Temperature areas: Since the bibs cover the back and middle section of your body completely, you might feel hot rather quickly as they keep the body heat trapped. However, this is still not bad for cooler areas or in winter. Besides most modern fabric is innovative and high-quality technic material with a high breathability and quick dry characteristics.
Irritation on skin: As bibs are quire tight in fitting, some rider may find this slightly irritating and scratchy on skin. Also, the body-fit style would prevent you from scratching the area.
Not the best option for Tall people: Bibs have restricted braces and the straps cannot be adjusted either, which is why they are not ideal bike clothing items for people with tall height. If the top is shorter in length, the shorts could feel a bit curbing.
Final Verdict
While bib shorts can go slightly over your cycling wear budget, they are highly effective and useful tools in having a convenient cycling experience. This is a great product for all those who spend hours riding around sitting on the saddle. It is a great product for enhanced biking experience.
Frequently asked questions
Cycling bib shorts or cycling bib pants is to our honest opinion the most important cycling wear. Your bottom won't survive a single ride without these shorts. They are made to offer you comfort during your bike ride. To provide you this comfort, they pamper you with a soft chamois or padding to protect your buttocks when sitting on the 'hard' saddle. Besides by acting as a second skin they will protect you against harmful sunrays, avoid irritation and keep you warm during cold days and cool during hot days.
Are there any disadvantages of wearing bib shorts?
Well, the main disadvantage is probably your toilet visit. When taking a toilet break you will have to almost completely undress. Besides, the padding of your bib shorts is not made for walking. You will have to get used to wearing bib shorts but you will also immediately realize the few disadvantages do not weigh up against the long list of benefits.
What to watch when buying bib shorts?
The main thing to watch, besides the size of course, is the padding or the chamois. Brands often offer different kind of padding depending on your objective. Long endurance rides will require a different kind of padding than short aero speed rides. For your long endurance rides (and also off road gravel rides) cargo bib shorts are for example the ideal solution.