Covid-19 not only affects us velo fanatics and the races and tours we want to ride but it also affects the cycling clothing world. A perfect example is the Supersonic Collection of cycling brand Scott. Their plan was to unveil it as a part of the opening of the Olympic Games in Tokyo. But we all know what happened the past months. Scott therefore had to decide on a new release day: a few days before the road cycling world championship in Italian Imola and one day after the arrival on the Champs Elysées in Paris (the final stage of the Tour de France).
A collection focusing on speed, performance and aerodynamics
The real Scott fans know the brand always focuses on a certain amount of consistency throughout the range of products it develops: whether it concerns their frames, their clothing, their shoes or their helmets. The Supersonic collection, dedicated, as its name suggests, to pure performance, speed and aerodynamics, is part of this Scott logic and philosophy.
To underline their philosophy of consistency the Supersonic collection not only consists of some customized frames (for both MTB and road racing) but also of matching cycling clothes, socks, gloves, shoes, a helmet and yes, even cycle glasses. Not a single detail has been overlooked.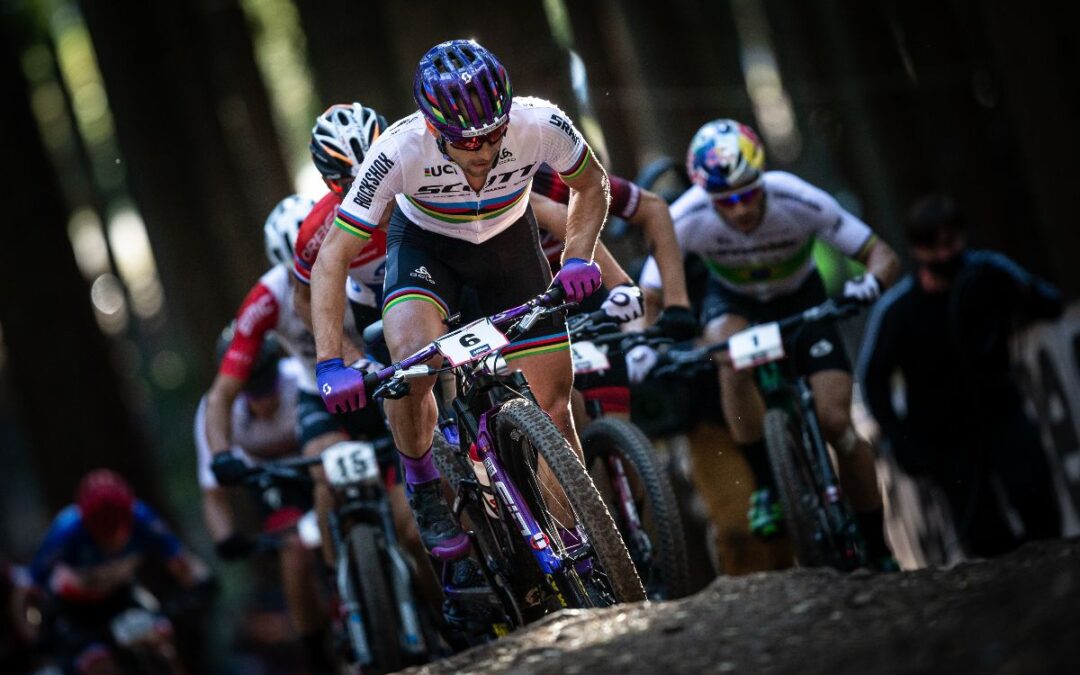 The MTB wear and gear could be admired for the first time during the World Cup in Nove Mesto where the Scott-SRAM MTB Racing team were the honored guests. While Esteban Chavez did the same for the road race alternative during the World Championship.
The Frames
The Supersonic collection includes three framesets, two of which are road: the Addict and the Foil (right), and one is a MTB frame.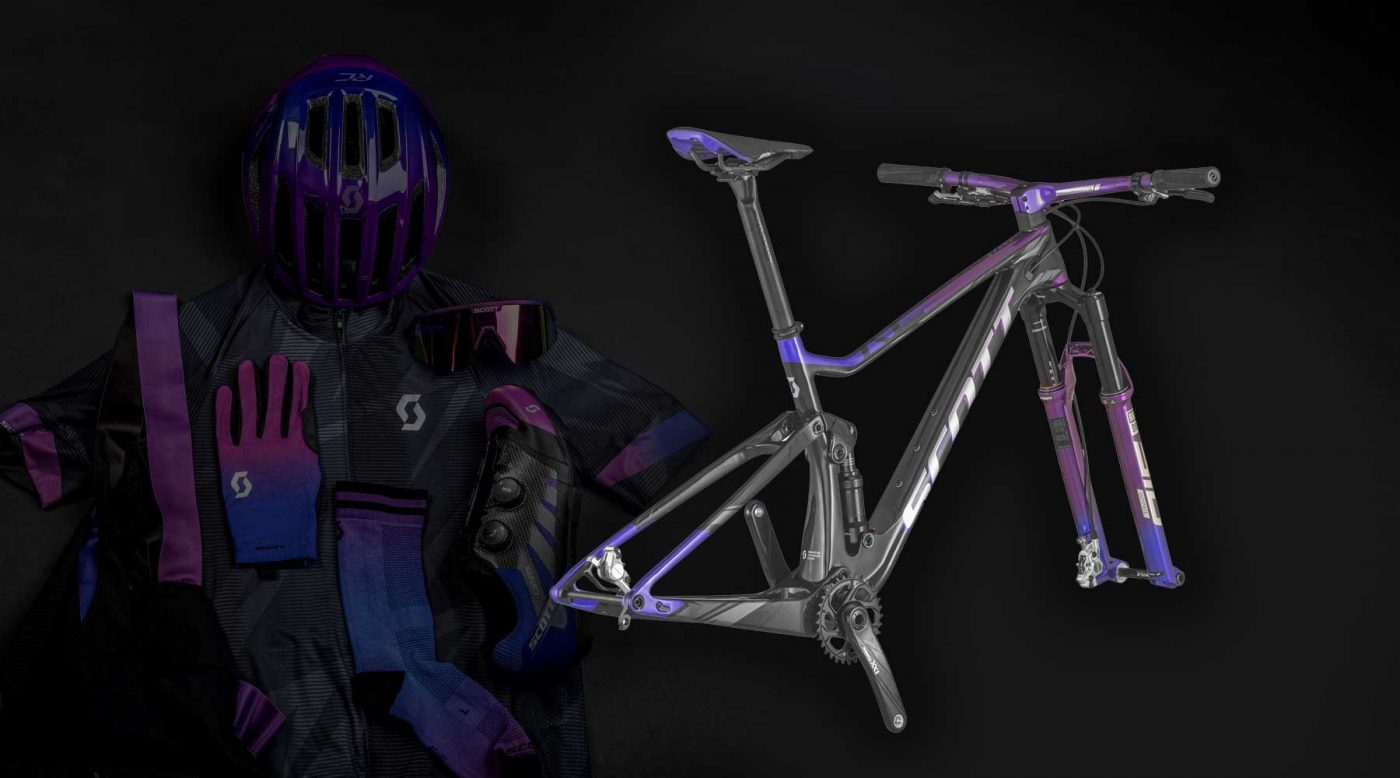 For mountain biking, the Spark RC World Cup (for cross-country) frame, fitted with a Scott Spark RC 900 WC Supersonic HMX SL fork and a custom Synchros handlebar, is priced at € 7,499. Regarding the road frames there is the Addict RC HMX SL carbon disc frame and its eponymous fork (1110 g) offered at € 3,999; while the Foil HMX, Di2 compatible, and HMF carbon fork set (1320 g) are offered at the same price.
Cycling clothing
The frames go hand in glove with a wide range of matching cycling apparel. From a jersey over bib shorts to gloves and socks… all of the highest quality! The Scott RC Pro Supersonic jersey is a classy jersey which has all you can expect from a top-notch cycling jersey. Made from Duroxpand with a water repellent back pocket and an innovative ventilation system the Supersonic Collection jersey is a pro one.
The jersey should be combined with the Scott RC Pro Supersonic man +++ shorts. Extremely comfortable and breathable bib shorts with 3D mesh for the ultimate ventilation.
To complete the Supersonic bike apparel Scott even unveiled perfectly matching gloves and cycling socks.
The Scott Supersonic Collection Helmet
The Scott Centric Plus Supersonic helmet is lightweight (220 g). It is "built" around an in-Mold structure, a polycarbonate micro-shell with MIPS technology and HALO 270 occipital adjustments by a rubber button. Note that the system even allows a ponytail to pass through. Offered at € 199.90, this helmet is available in 3 sizes (S, M and L).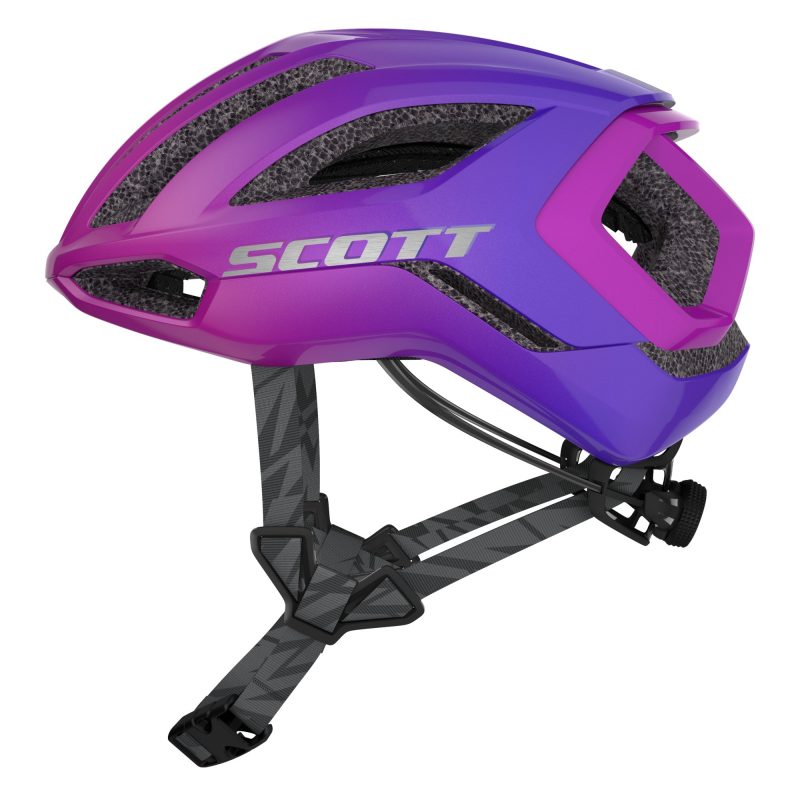 The shoes
The Scott Road RC SL Supersonic shoes are built for performance. Scott released two versions to suit both road racing fanatics and MTB fanatics. They both feature ultra-rigid HMX carbon outsoles (stiffness index 10) with Sticky rubber reinforcement. The upper is in Carbitex and Airmesh 3D fabric. Tightening is ensured by two Boa knobs.
Scott Sport Shield Supersonic Collection Sunglasses
Last but not least, Scott added customized sunglasses to complete your Supersonic collection outfit. See and be seen that's what it is all about when you go for this cycling clothing collection! And talking about 'see' the Scott Sport Shield sunglasses are based on the popular Scott Fusion Frame. As can and should be expected from similar sunglasses they offer perfect UV-protection. Moreover, the lens can be changed and the nasal support can be adjusted to deliver that perfect fit.
Scott Supersonic Collection video