The ones that know me know that I am a real sunbather. And that both on and off the bike. A day not cycled in the sun is a day not lived…that is one of my life mottos. However, that doesn't mean I don't take into account the sun's harmful side. I always try to wear UV protective clothing, apply factor 50 sunscreen properly and I always wear professional cycling sunglasses. I want to talk about those cycling sunglasses in a little more detail in this article. Lameda contacted me to test their cycling sunglasses without any obligation and to write my honest review. No commercial advantages, no pressure from their side… just my open and honest opinion. That's how I like it, that's what I love. So enjoy my personal Lameda cycling sunglasses review and if you have any questions…just shoot.
Lameda, the brand
Stylish, comfortable and durable…ride with confidence and flair…those are the first things that come to my mind when thinking about the cycling clothing and cycling accessory brand Lameda. I know the brand for a while now and I have always loved their cycling clothing.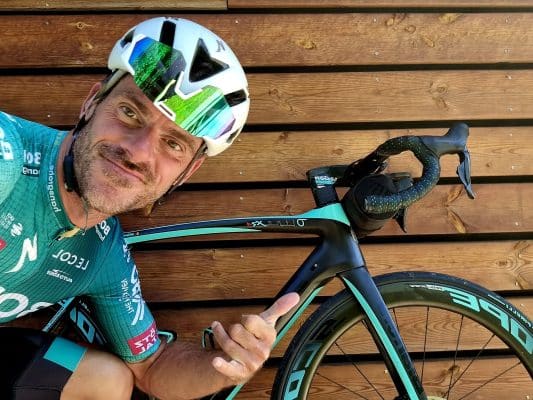 Lameda was founded in 2005 and is revolutionizing the cycling world with its innovative products and designs. It is more than just a brand though, it's a lifestyle. It's a community of passionate cyclists who love to explore new trails, challenge themselves and have fun. Lameda's cycling clothing and sunglasses are made with high-quality materials and cutting-edge technology, to ensure that you get the best performance and protection on the road.
Whether you need a jersey, a jacket, a pair of shorts, a helmet or a pair of sunglasses, Lameda has something for you. You can choose from a variety of colors, patterns and styles, to suit your personality and preferences. Lameda's products are also affordable, so you don't have to break the bank to look good and feel good. So far the brand was mainly focusing on the Asian market but it is gradually also conquering other markets like the European and American one.
Their website is user-friendly, clear and straightforward and the delivery of my products went fast and without issues. I have contacted the customer service a few times to ask for more information and each time I got a reply the same day. Some would maybe prefer a telephone number to be available but I am happy if I get a reply the same day by mail.
Tested in various weather conditions: sun, fog and clouds.
From 24th until the 29th of September 2023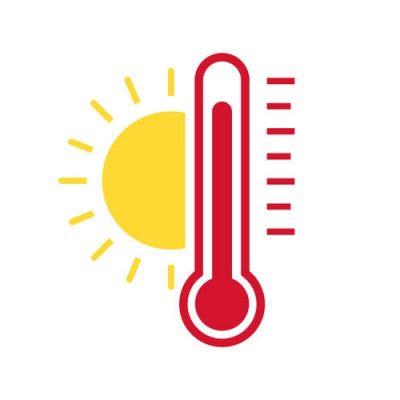 Between 11 and 24 degrees Celsius (52 to 75 degrees Fahrenheit)
Our Score
My personal Lameda Cycling Sunglasses Review
If you are looking for a pair of cycling sunglasses that can protect your eyes from the sun, reduce glare, and adapt to different light conditions, you might be wondering whether to choose polarized or photochromic lenses. I will share my experience with testing both types of Lameda cycling sunglasses in the French Alpes, close to Alpe D'huez, the mythical climb. I will also explain the difference between polarized and photochromic lenses, and help you decide which one is better for you. Indeed, I received two pair of cycling sunglasses from Lameda so I could do a comprehensive review.
Let's start with telling you more about the difference between polarized and photochromic glasses or sunglasses. Because we often hear these terms used interchangeably when talking about lenses and sunglasses, but they really do mean something different.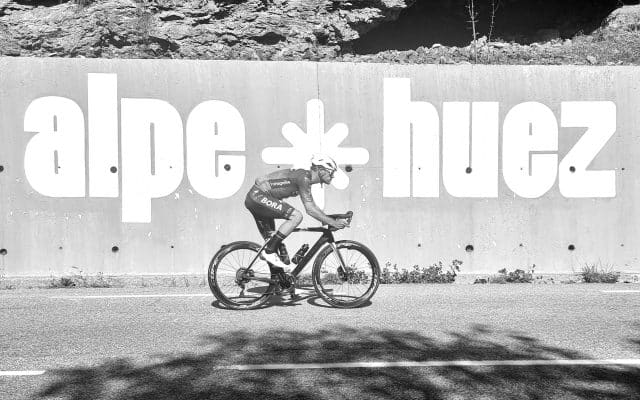 How did I test Lameda cycling sunglasses?
I tested two pairs of Lameda cycling sunglasses: one with polarized lenses and one with photochromic lenses. I wore them during a week-long cycling trip in the French Alpes, where I faced various light and weather conditions from sunny to cloudy to early morning and late afternoon. During my test I climbed famous cols like the Alpe D'huez, with its 21 hairpin bends, Col du Télégraphe, Col du Galibier, Col de la Croix de Fer and Col du Sabot. What a week and what a scenery to take the Lameda cycling sunglasses to the test!
Polarized vs photochromic
What are polarized lenses?
Polarized lenses are tinted lenses that filter out horizontal light waves, which are responsible for creating glare. Glare is the bright, harsh light that reflects off shiny surfaces like water, snow, or metal. Glare can impair your vision, cause eye strain, and make you squint.
Polarized lenses are great for cycling because they enhance contrast and clarity, allowing you to see better in bright conditions. They also reduce eye fatigue and headaches caused by glare. Besides polarized lenses are also useful for water and snow activities, as well as driving.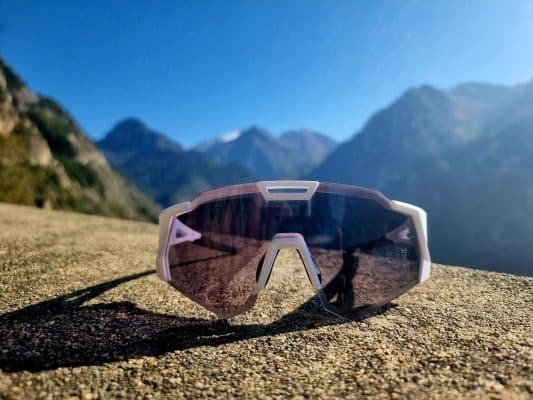 What are photochromic lenses?
Photochromic lenses are clear lenses that automatically darken when exposed to sunlight. They are also known as transition lenses or adaptive lenses. Photochromic lenses are convenient because they eliminate the need to switch between different pairs of sunglasses for different light conditions. They also provide 100% protection from both UVA and UVB rays.
Photochromic lenses are versatile because they can work as both eyeglasses and sunglasses in one set of frames. They are ideal for cycling because they can adjust to changing weather and terrain, such as going from sunny to cloudy or from flat to mountainous.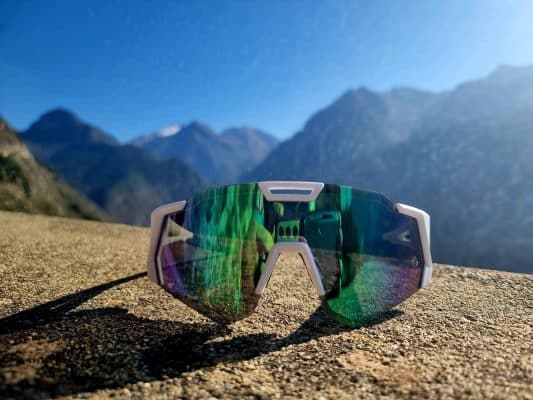 The quality of the frames and the lenses
I have been using the Lameda cycling sunglasses every day during my trip in the French Alpes, 7 days in a row for about 900 km in total. And I must say that with regard to the quality of the frames and lenses I am a very happy person. They are durable, lightweight and comfortable to wear. Besides, they protect my eyes from both UVA and UVB rays, which is important for long rides in the sun. They also have adjustable noses that fit my face perfectly and prevent them from slipping or sliding. The lenses are clear and crisp, and they have no scratches so far although the polarized one hit the ground twice so far.
They also perform well in changing weather conditions, such as rain, early morning fog or wind. I had no rain in the Alpes but I had an additional test with my polarized cycling sunglasses when back in Belgium. During that ride, which was on my gravelbike by the way, rain was pouring down for almost the whole ride.
I also like the fact they have a wraparound design that provides full coverage and protection from wind, dust, and insects. And I like the fact they an adjustable nose pad that prevent them from slipping or bouncing.
Polarized and photochromic lense quality
The lenses clearly reduce glare and enhance visual clarity in bright conditions. The photochromic ones improve contrast and color perception, making the scenery more vivid. While the polarized ones also do what they need to do. They automatically adjust to different light conditions, making them convenient and versatile. The change of color takes only a fraction of a second. As a result, my eyes also adjusted immediately and I always had a great sense of security. Perfect also when driving from a sunny road into a tunnel, for example.
The price and warranty
Perhaps the biggest difference from other brands is the price of cycling sunglasses from Lameda. Especially when you start comparing them to the eyewear of major brands. For photochromic lenses, you pay around $75, which is a very competitive price. For glasses with polarized lenses, on the other hand, you will find yourself with prices around 50 to 60$. The price may be lower, but the quality is not. For me, this is one of the main reasons why you should choose cycling sunglasses from Lameda.
Regarding the warranty. If manufacturing defects occur, Lameda will replace the sunglasses without any problems. In addition, you can also return the glasses within 30 days if desired.
The Looks
Both the Lameda cycling sunglasses are not only functional, but also stylish and comfortable. They have a sleek design that fits my face shape and a variety of colors to choose from. Not only the lenses but also the frames comes in different colors. As you can clearly see on my pictures the sunglasses fit well with my helmet and I could even put the glasses away in the back of my helmet. This functionality might depend from one helmet to another though. 3 of my helmets are a Specialized Evade II and III. I did a quick test with my Rudy Project helmet and this time I failed to put the sunglasses in the back of the helmet.
Since you know my motto look good, feel good, ride good by now, it won't surprise you that looks are important to me. They have to be the perfect match with my clothes and my other accessories. Something that is perfectly possible with the different sunglasses from Lameda.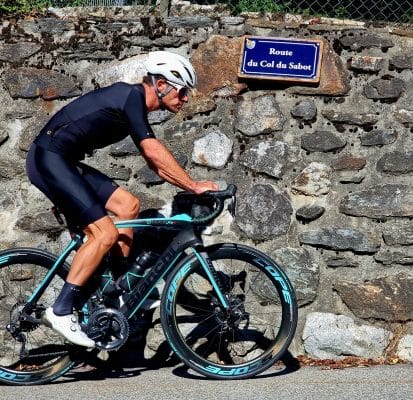 Lameda Cycling Sunglasses Review: which one should you choose?
The choice between polarized and photochromic lenses depends on your personal preference and needs. If you want a pair of cycling sunglasses that can reduce glare and enhance clarity in bright conditions, you might prefer polarized lenses. If you want a pair of cycling sunglasses that can adapt to different light conditions and provide constant sun protection, you might prefer photochromic lenses.
Personally, I liked both pairs of Lameda cycling sunglasses, but I found myself using the photochromic ones more often. I liked how they changed color according to the weather and terrain, making them suitable for any situation. I also liked how they provided 100% UV protection at all times, which is important for me as I have sensitive eyes.
However, I also enjoyed wearing the polarized ones when I was cycling near water or snow, as they reduced the glare and made the view more clear and crisp. I also liked how they improved the contrast and color perception, making the scenery more beautiful and vivid.
The Pros and Cons
Pros
Anti-scratch, anti-fog and anti-reflective
Photochromic lenses available
Adjustable nose pad
Low price
High quality
Different frame and lense colors
Lightweight and durable
Responsive customer service
Cons
No direct telephone number
Shipping might take a bit longer
Where to buy Lameda Cycling Sunglasses