Being cycling velofanatics we all know how hard it is to take that perfect shot or to record that perfect video while cycling. We have all been there, smartphone in our hands or selfie stick-wise, being more a circus artist than a cyclist just to get that perfect picture or movie. Arenberg, an Australian bike wear brand, went the extra mile and will soon launch their RH-1 Bike Helmet with integrated 4K camera. They will leave their cycling clothing comfort zone to fill a gap which all of us have once dreamt (or rather nightmare) about.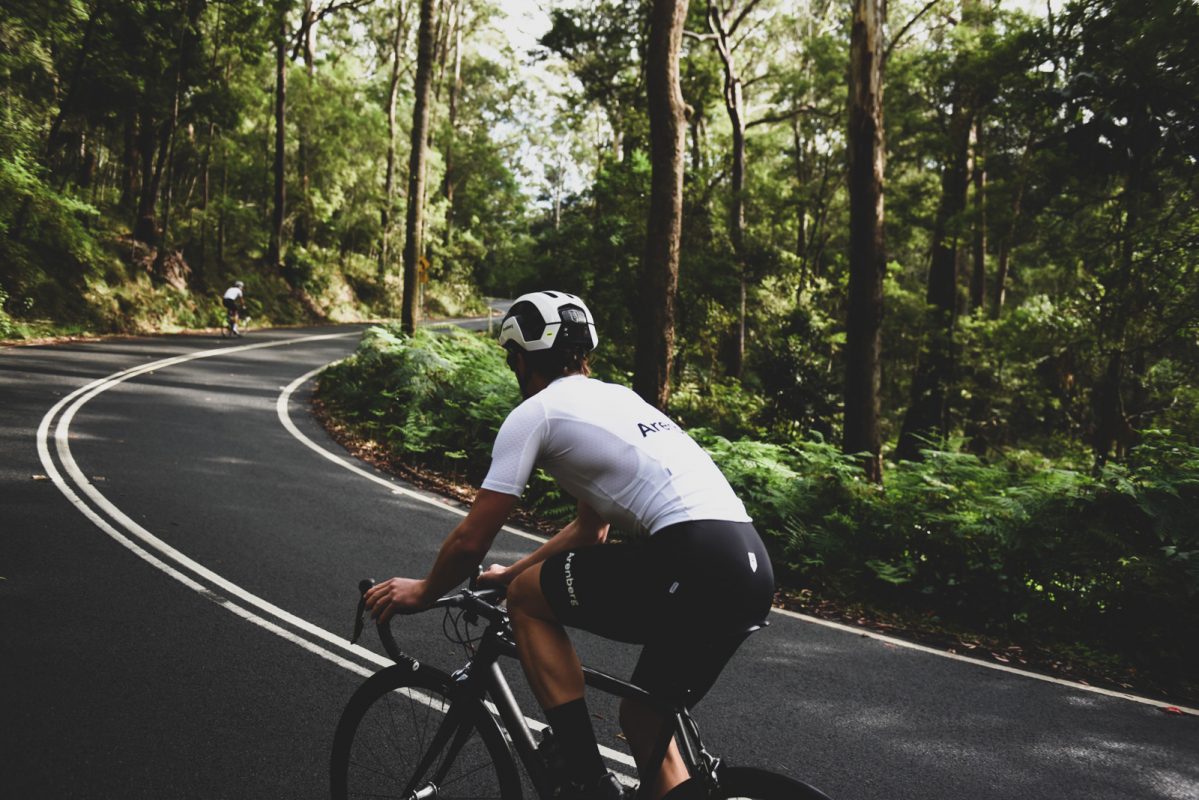 The design and development process
The design and development process of the RH-1 Road bike helmet wasn't a 1-2-3 task. Arenberg tested, designed, re-designed, analyzed, tested, reviewed, tested,… for almost 2 years. Just to ensure all features and functionalities are spic and span and meet the cyclist's needs, wishes and requirements. At the same time always taking into account the main purpose of a bike helmet: which is protection. Two years later the RH-1 with integrated 4K camera is the promising result. Arenberg has now launched a Kickstarter campaign via which they hope to collect at least €59.522. At the time of writing they are not there yet but the target is coming closer.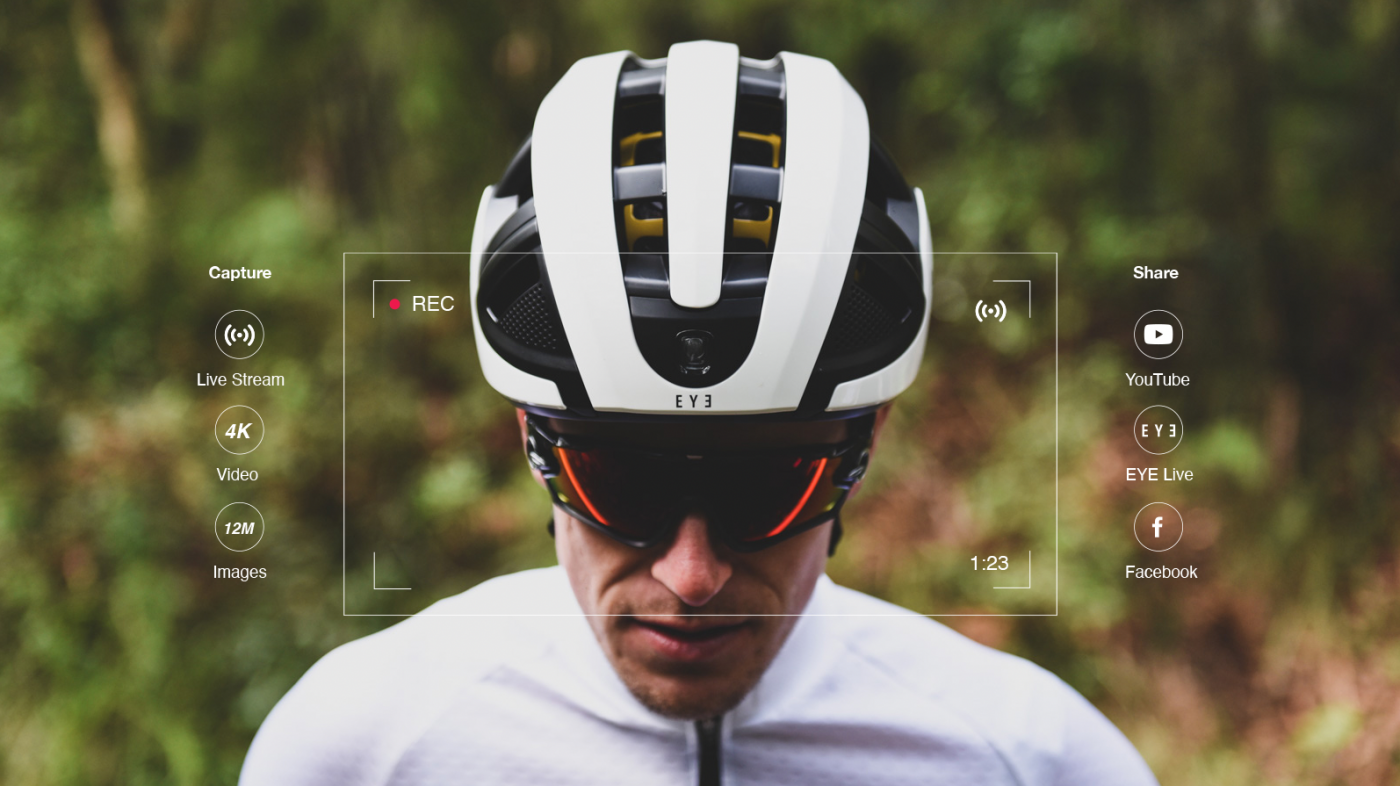 RH-1 Features and Functionalities
As stated before at the center of this bike helmet masterpiece is the integrated camera. A camera which is able to record 4K videos at 30 fps or 1080p at 60 fps. The camera moreover has a Sony CMOS Image Sensor and Ai image stabilization which is quite useful and almost a must when recording dynamic images. If you decide to use the live streaming option the quality drops down to 720p which is still ok. The rechargeable lithium-ion battery should provide you Up to 3 hours of continuous video streaming / recording per charge.
Controlling the integrated camera can be done via the handlebar mounted remote control or via a control panel at the back of the helmet.
Live streaming on Youtube or Eye App
Arenberg promises the user he or she will be able to benefit from a live streaming option. The live streaming footage can be broadcasted via both Youtube or the Eye app. The Eye app is a new app developed by the Australian company allowing you to not only share your footage but also to edit it.
The eye Live App
Safety and weight
Besides being able to record your environment and the cycling skills of your friends or team, a bike helmet should also offer protection. After all, whichever way the bike helmet wind blows… it is there to protect your head when crashing. Arenberg didn't neglect this aspect though and partnered with well-known brand Mips, Multi-directional Impact Protection System, to reduce rotational forces that can result from certain impacts.
Another aspect which might probably worry one or two of you is the weight. An integrated 4K camera that means more weight of course. Arenberg managed to keep the weight at an acceptable level though weighing 375 grams. To get a better idea of the weight: The Specialized Evade II weighs +/- 250 grams (Medium size) and the Lazer Bullet 2.0 +/- 355 grams (one of the heavier helmets on the market nevertheless).
The design and looks
What we like about this helmet are also the looks. It is clearly designed with an eye for detail. The camera is seamlessly integrated in the helmet and both the black and white version look great.
Versions: Black & White version
Sizes: Medium (52-58cm) and Large (59-62cm)
Delivery time of the road bike helmet with integrated 4K camera
If all goes well and Arenberg meets their promises the RH-1 will be delivered in March 2021
Arenberg RH-1 Review
As soon as we have this promising bike helmet in our hands we will give it an extended try and share with you all the details in our personal Arenberg RH-1 Review. Stay tuned!
Arenberg RH-1 Promo Video
Where to buy
At the moment the Arenberg RH-1 is for sale at a reduced backer price on Kickstarter. Find the link below:
Arenberg Kickstarter Campaign RH-1 Road Bike Helmet with integrated 4K camera