There is one thing that I definitely share with Gobik and that is the passion for cycling. A few years ago it started with a ride of 50 kilometers. I still remember how happy and proud I was with my first 100 kilometers. From 100 the distance increased to 150 km and the last two years trips of 200 and 300 kilometers are no longer an exception but rather a standard . After my bicinglé du Ventoux (climbing Mont Ventoux 6 times in 1 day) I think you can call me with good reason and yes a bit of pride, an ultra cyclist. Long distance endurance rides have become my middle name. Over time I have learned that not only training and nutrition but also cycling clothing for long rides is crucial. Especially long distance endurance bib shorts, such as the Gobik Bibshort Gravity K12 in this review, have to offer your body the necessary comfort. After all, we are not talking about trips of 3 hours here, but about trips of at least 7 hours up to even 15 hours.
Sweat, fatigue and friction are just a few of the things you'll have to deal with on long rides. Good quality cycling shorts made for endurance rides are therefore key. In this article I discuss and review the supreme bib shorts of the Gobik brand: the Gravity K12 Bibshort. Are they made for long rides on the road bike or mountain bike as Gobik promises? Do they provide adequate support for tired legs? And what about the chamois? But let's first start with a brief introduction about the brand itself. Who is Gobik?
Who is Gobik
Gobik… that's a passion for cycling. It all started when a local Spanish cycling club was looking for a new cycling kit in 2010. Gobik managed to produce a cycling kit that caught the eye and at the same time delivered the high quality the club members were looking for. No wonder, their first cycling kit was a huge success. It was the start of a successful story that has brought the brand name and fame around the world.
Gobik distinguishes itself from other bicycle clothing brands by its striking and fresh color patterns. You immediately recognize a Gobik cycling jersey and the chance that you will be showered with compliments is very high. Moreover, many of their jerseys are unisex so that both men and women will find something to their liking in their range.
In addition, Gobik's research and development department is constantly looking for cycling clothing that delivers the best performance. New technologies, aerodynamics, durability and extensive testing by, among others, the pros of the UAE team make Gobik one of the most renowned cycling clothing brands in the world. Road cycling, mountain biking, cross-country cycling,…
Find the complete Gobik Cycling Clothing Collection Here
Pro team cycling clothing
Gobik supplies the cycling clothing for the professional riders of UAE (team of Tadej Pogacar and Alexander Kristoff), Eolo-Kometa Cycling team (led by Contador and Basso), Burgos Alimenta Women Cycling, Absolute Absolon-BMC (team of Pauline Ferrand Prevot and Mathis Azzaro), Primaflor Mondraker X-sauce (team of Jofre Cullell and Bec McConnell) and BH Templo Cafés UCC (team of David Valero and Carlos Coloma).
As can be derived from the professional team support, Gobik has meanwhile built up expertise in cycling clothing for mountain biking, road cycling and cyclocross.
Clouds in the morning - sun in the afternoon.
11th of June 2021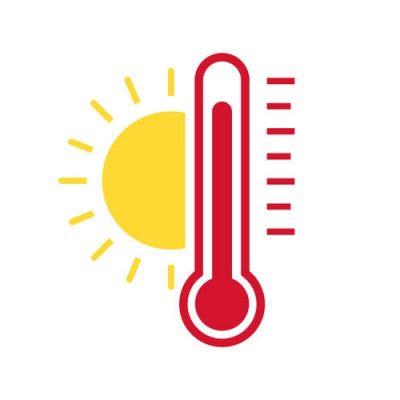 About 22 degrees Celsius (71,6 degrees Fahrenheit)
408 kms (253,5 miles)
The Gravity K12 Endurance Bib Shorts review
To take the endurance bib shorts, named Gobik Gravity K12 to the test, I decided to make a 408 km ride crossing Flanders. A distance like this would allow me to properly say "yes, these are the best bib shorts for long rides" or "no, I prefer some other long distance cycling shorts". The ride took me both over pristine tarmac roads which felt like riding on a billiard cloth and over cobblestones and pothole rich asphalt disasters. A perfect mix for a perfect endurance bib shorts review!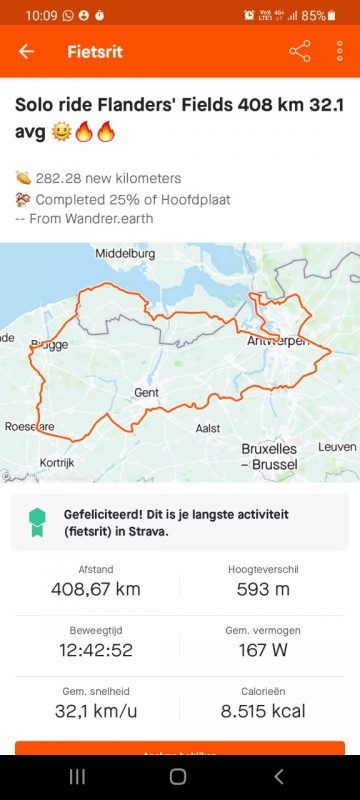 I am sometimes combining a chamois cream with bib shorts, but this time I decided to go for the bib shorts only approach. This would give me the real feel and deal. No limits, no constraints.
Body tight: Lightweight and almost seamless
The first thing that happily surprised me, was the lightweight property. This is by far the lightest cycling shorts in my closet. Although being ultralight I still felt protected somehow when wearing them. The reason must be it is made of a flat 4-way stretch fabric which guarantees ultimate compressibility. As if you are wearing a second skin. The bib shorts adapt perfectly to the body.
Another aspect which is very important to me making long endurance rides, and which is closely related to the body fit feature, are the seams of my bib shorts. The less seams the less possibility on skin irritation. Gobik luckily keeps the seams to a minimum to provide maximum comfort while pushing the pedals. They use a new force simple pattern which focuses on adaptability, comfort and breathability.
The importance of the chamois padding
One of the crucial features of endurance bib shorts which make or break your ride is the chamois. The wrong or a bad chamois will make your endurance ride a true disaster. Chamois padding is your best defence against soreness or irritation of one of your most sensitive body parts. It is the comfort gatekeeper between your bottom and the hard cycling saddle. The K12 Carbon bib shorts in this matter are extremely flat. Which is a good thing to my opinion because there is a general misunderstanding about the chamois padding. Most people believe: the thicker the chamois the happier the buttock region. The thicker, softer and wider story is unfortunately a fairy tale story. A thicker chamois increases the pressure by your sitbones onto the saddle because they have to press harder to transfer the power. This increased pressure will lead to faster soreness and irritation.
The K12 bib shorts are in this case the best bib shorts for long rides thanks to the ultra thin chamois which nonetheless firmly molded to my anatomy and the circumstances of the roads I have been riding on. At no point I felt soreness or irritation which is quite remarkable. Talking out of experience, before I used the K12 cycling shorts, I always had two or three moments during a long endurance ride on which soreness occurred… even when wearing so-called technical endurance bib shorts of other brands. Besides, during the morning it was misty and wet which doesn't add to the comfort of your shorts or the chamois normally. This time it didn't affect my performance or comfort.
Last but not least… the day after. Well, the day after I made a short recovery ride. My nether region welcomed me as if it was a normal cycling day. No soreness, no infection or no inflammation…
Conclusion Gobik K12 Endurance Bib Shorts
It is time for me to say goodbye to my other endurance bib shorts and to welcome the Gobik K12 as my new partner in long ride crime. For me, they are currently the best long distance cycling shorts on the market. I adore and cherish them because they offer me the required comfort and so far they have never caused irritation or inflammation. Not on the endurance ride itself but also not on the day after. My 400+ km endurance ride was a success; thanks to my physical condition, the right nutrition during the ride but also thanks to the Gobik K12 long distance cycling shorts. So, I can truly recommend the K12.
Feel free to read all about cycling shorts in one of my previous articles: Everything you ever wanted to know about cycling shorts.
If the best bib shorts for long rides still don't help?
If long distance cycling shorts do not offer you the required comfort, there might be other underlying causes causing soreness or an unhappy nether region. In that case it might be worth considering the following aspects:
Saddle choice: One of the most common reasons of pain and soreness is the saddle. It is a bike part that is often overlooked but that has a crucial influence on your performance and overall cycling comfort. It is one of the 3 contact points on your bike and has to deal with continuous and heavy pressure. A saddle nevertheless is crucial and can be too wide, too narrow, have too much or too little padding and so on. To determine the right saddle the position of your sit bones is crucial and more specifically the distance between your sit bones. Based on the distance you can determine the right bike saddle. It might take some trial and error but you will greatly benefit from the right bike saddle during your long endurance rides. For both men and women, there are also ergonomic saddles and saddles with cut outs and relief channels.
Chamois cream: Chamois cream isn't a solution many cyclists are openly talking about. Although it is still a taboo, it might also be your way to go. Chamois cream helps to prevent soreness, irritation or even worse an abscess. The chamois cream substance is made to eliminate or limit friction between your skin and the fabrics of your bib shorts.
Bike fitting: Bike fitting is for me the most important thing when you are riding a bike. It solved my back and knee problems and can also solve your bottom issues. After all, bike fitting aims to increase your performance but also to prevent injuries and increase comfort. A bike fitting combined with proper endurance cycling shorts ensures a pain-free endurance ride.
And remember: never wear underwear under your cycling shorts!
Gobik K12 Carbon Long Distance Cycling Shorts Features
Performance time: 8 hours and more
Thickness chamois: 11 mm
Density: Double 120-80 kg/m3
Foam: E.I.T High Density
Eco-Carbonium flash fabric, multidirectional curvature.
Properties: Ultralight | Compressibility
Range of use: 17ºC to 35ºC
Weight: 160 g (size: Medium)
Gobik K12 Review: video