Not a better day to take a look at a waterproof gravel bike pant… than a day on which raindrops are falling out of the sky as if they are pretending to be the next Niagara Waterfalls. Having received a mail from 7Mesh this morning to introduce their new gravel bike pants, I am happy to share this message with you velofanatics too. The 7Mesh waterproof gravel bike Thunderpant is the latest addition to the 7Mesh collection. A cycling pant which is made to withstand the harshest conditions and especially the harshest water conditions.
7Mesh Thunderpant Features and Specifications
Just looking at the video and pictures promoting these pants I am pretty convinced this one might be the one you have been looking for the past weeks, months and years. It's that kind of cycle wear which doesn't keep you home on rainy days but makes you face nature's extremes. The 7Mesh Thunderpant is made with GORE-Tex Pro and that means superior waterproof protection without ignoring the breathability of the pants. Talking about waterproof cycling clothing we automatically think about Gore Tex. Gore Tex offers you a "Keep You Dry" guarantee which means your piece of clothing should remain waterproof all life long.
Besides we are also big fans of the 7Mesh Crash Replacement Policy. This policy promises free of charge replacement or repair the first 30 days after your purchase no matter what the cause might be and a cheap repair service afterwards. Luckily enough we have never had to use this service but it does offer an extra layer of reassurance when you hit the dirty and slippery forest paths.
The 7Mesh waterproof gravel bike pant is fully equipped with features which you can and should expect from such a high quality piece of bike apparel. Waterproof and watertight zippers, Velcro fabric at the end of the legs, leg zippers so you can easily pull it over your shoes, articulated knees, reflective areas to add safety aspects, innovatives high-quality breathable material and so on.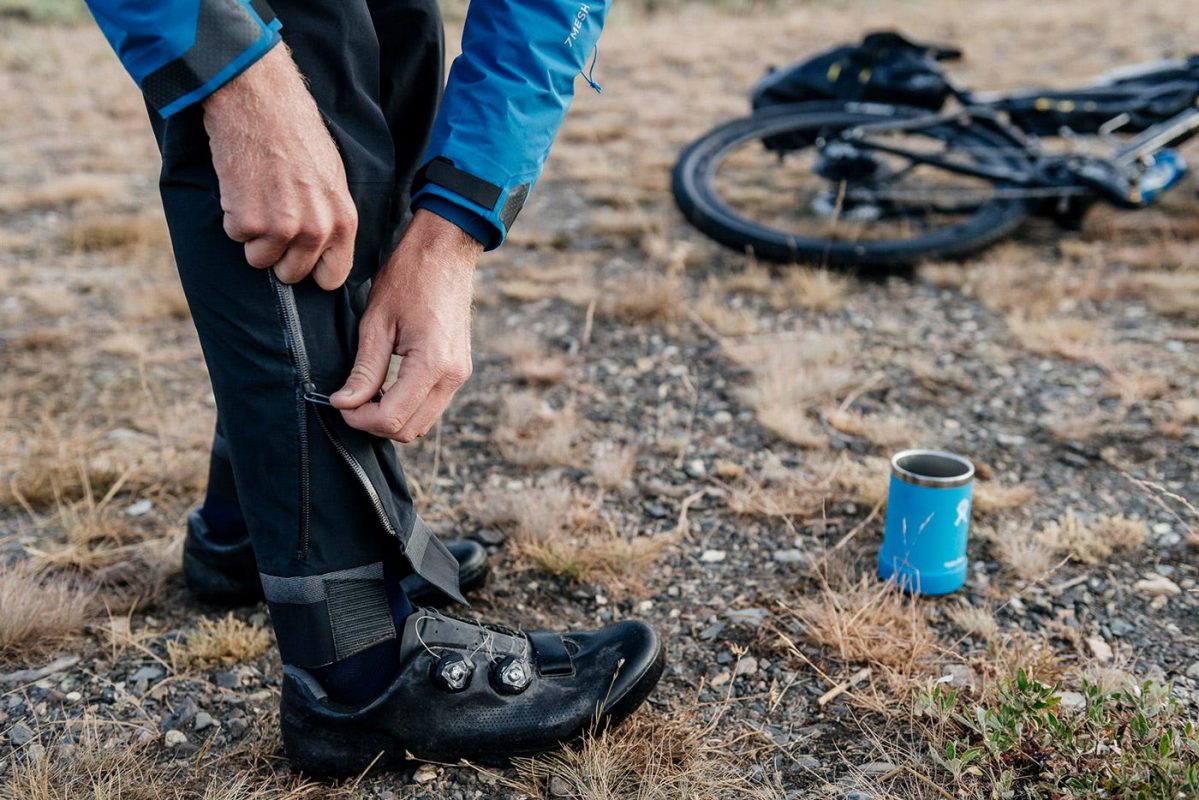 7Mesh Thunderpant Review
We are pretty excited to see such a product entering the gravel bike market! We have already contacted the 7Mesh team and are planning to do a full 7Mesh Thunderpant Review. This could be your perfect rain partner in gravel crime!
Where to buy
Visit the official 7Mesh website for all details.