When we talk about bike apparel, cycling fashion and cycling art, we spontaneously think about the Irish bike wear brand Victory Chimp. Their love and passion for cycling and art results in unique cycling clothing which appeals to more and more riders worldwide… day after day, week after week and month after month. A clear expression of their two-wheeler love are the cycling clothes collections they have released. These Victory Chimp collections consist of a series of cycling apparel going from jerseys over bib shorts to wonderfully matching accessories like caps and glasses. A must-have for every bike lover that doesn't only want to ride like the best but also wants to look like the best. Yes, appearance does matter… even when you are hitting the road on your pedal pusher.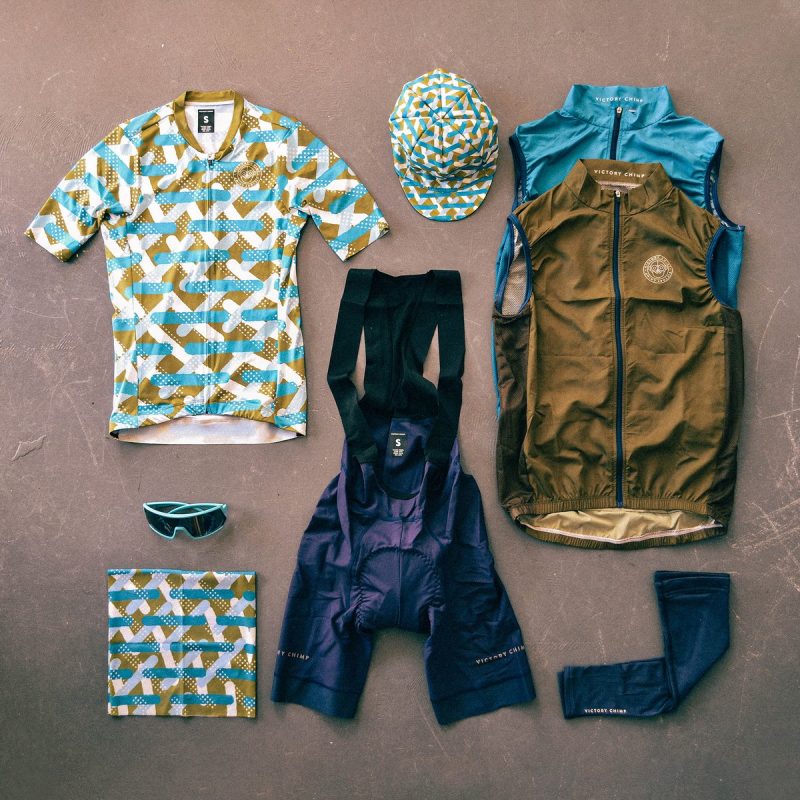 Limited Victory Chimp Cycling Clothing Collections
It's worth to keep an eye on our Instagram and website or to regularly surf to the website of Victory Chimp because once in a while, special clothing collections are launched too. The below Ape bike collection is one of those out-of-the-box bike wear collections the brand unveiled a while ago. It made me long for those nostalgic days when famous Belgian rider Johan Museeuw won Paris-Roubaix and his team mates Tafi and Bortolami ended second and third. An iconic image! Maybe the subtle similarities, but with clear Victory Chimp references like the bananas and the word Ape, between both jerseys give it that vintage look and feel. Well done!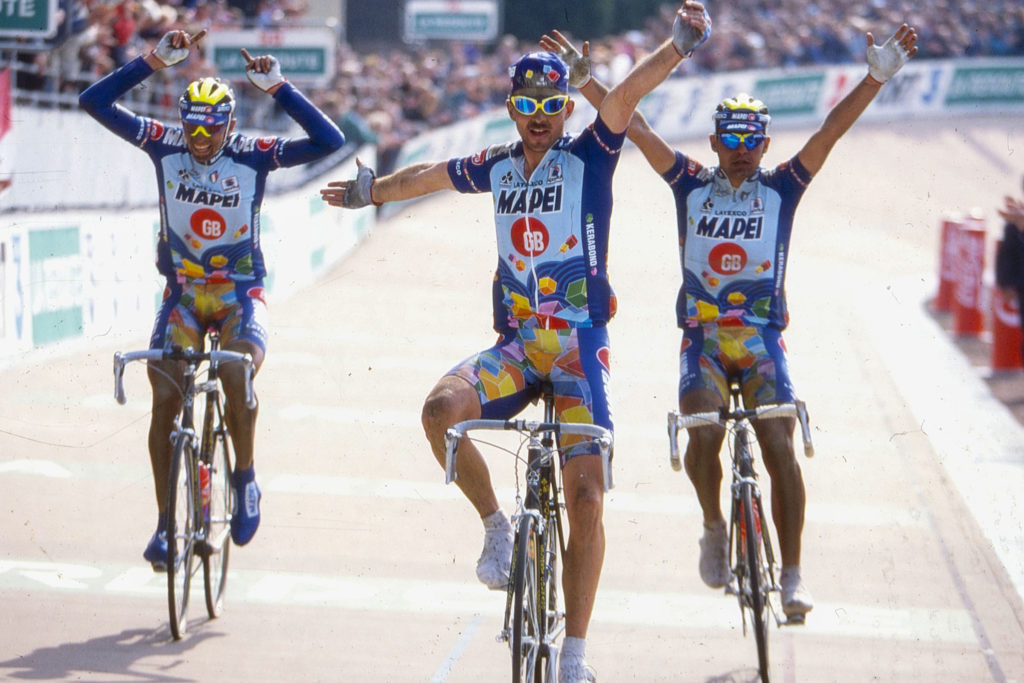 Where to buy
Visit the website of Victory Chimp to discover their unique and eye-catching bike wear and cycling clothing collections: Victory Chimp