Winter is coming… no dragons or undead we have to fight but short days, dark nights and showers here and there. True 'Flandriens' as we are, these harsh weather conditions will not stop us from cycling outdoors. With some precautions taken of course; a warm and comfortable cycling jacket, winter gloves, long waterproof bib shorts but also lights to be visible at all times. Safe and high-quality lights are often and unfortunately neglected by cyclists all around the world. We often believe street lights are sufficient to be seen or we plan our ride to be more or less home before the night falls. And if we then still have to ride half an hour in the dark… well yeah. That's life. Let's hope it is still life because you are a danger on the road and there is nothing as important than see and to be seen. Bearing that safe and secure philosophy in mind cycling brand Isadore has come with a wonderful and lighting release: their Isadore X Osram winter jackets and vests with built-in lighting system. Big fans as we are, we would like to share this article and this cycling apparel product with the wonderful word of cycling! Besides we have also tested this jacket in the meantime and added our personal Isadore x Osram review.
West Wind / Cloudy
14th of September 2020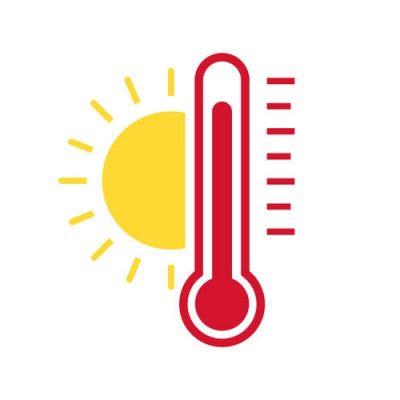 About 10 degrees Celsius (50 degrees Fahrenheit)
80 kms (50 miles)
Isadore x Osram Specifications
10.000 mm waterproof
Breathable
Side panels made from the finest Italian Thermoroubaix Lycra
Merino membrane for body comfort and warmth
Integrated OSRAM lighting for high visibility on the road
Powered by Isadore powerbank
Fully washable
Battery pack to be used for the lighting
Isadore x Osram review
The first rainy dark evenings in Belgium were the perfect moment to put this jacket to the test. We have tested the Isadore Merino jackets and vests before, to our great satisfaction by the way, but this one is something else. It's the first cycling jacket with integrated lighting from the famous German lighting brand OSRAM. A cooperation between two brands which have proven their quality the past years. Enough reasons to review the Isadore x Osram.
Comfort
8 pm Wednesday evening… Bianchi Oltre XR4 ready, the Isadore x Osram winter jacket ready and here we go for an 80 km (50 miles) night ride. The temperature is still ok for this time of the year; 12 degrees Celsius / 53 degrees Fahrenheit. During the ride the Merino membrane kept my body warm at all times. By the end of the ride the temperature decreased below 10 degrees Celsius / 50 degrees Fahrenheit but cold was the last thing I could think about. The Italian lycra used to produce the jacket gave it a snug fit and added to the elasticity. Overall, a comfortable winter and autumn jacket for sure. Great looks combined with outstanding comfort.
Safety
Besides comfort, we of course also tested the safety aspect of this winter vest. My wife took the car and passed / crossed me several times in both dark and street lighted conditions. Her feedback was overall positive. The lighting on the jacket is a true value add and made me visible from a long range. It is by the way energized by an external battery pack which has to be bought separately (a small con I believe). The driver has to carry it in a back pocket and it can be used for up to ten hours. So that's more than enough if you don't forget to charge it.
I do miss reflective panels and accents on the OSRAM active Illumination jacket. OSRAM itself refers to reflective areas on its jacket but its hard to find them. The fact the jacket is black doesn't realle help. Just imagine your battery would be low or even not charged, reflective panels always are a true value add/
Washing machine
After my ride, we put the Isadore winter jacket in our washing machine. Isadore promises it to be fully washable and that's not a lie. The lighting system still worked well after washing.
So overall, a very positive test! I am convinced the Isadore x Osram deserves a place in your cycling closet. Especially when you are also a dark night rider like me. It keeps the rain away from your core and it adds that extra touch of safety which makes you stand out on the road!
Isadore X Osram Pros & Cons
Pros
Lights are clearly visible from a long range
10.000 mm waterproof (perfect rain resitant)
Fully washable
Merino fabric makes the jacket warm and comfortable
Italian lycra creates a body tight fit
Battery pack: 10 hours continuous lighting
Cons
The battery pack has to be bought separately
Lack of reflective panels and areas
Isadore x Osram Video
Where to buy
More information about this winter jacket can be found on the Isadore website. The jacket itself can also be bought on the website of Isadore or in one of the partner webshops.