Covid-19… it hits the world harder than ever before. It's time to stick together, to fight together and to take care of yourself and of others. Many cycling brands understood the urgency and need for high-quality face masks and partially switched their production to face masks. Together we will defeat this virus and end the pandemic… let's unite all cycling fanatic people and create a barrier against covid!
The face masks produced by various cycling clothing brands are both an eye-catching and functional way to protect yourself against the virus. While some focus on the looks combined with the safety aspect, other brands focus on the practicality and functionality while cycling combined with the safety aspect. We present you a few bike wear brands which have jumped on the cycling face mask production train. Do realize this is just a small assortment of all cycling related face masks currently on the market.
Velo Revolution Face Mask
This Irish cycling clothing brand created eye-catching face masks which come in a few attractive colors and which can be sized and produced for as well women and men as for kids. Their masks are machine washable, contain a certified filter and consist of 5 layers to provide optimal protection. They can be worn both on and off your bike.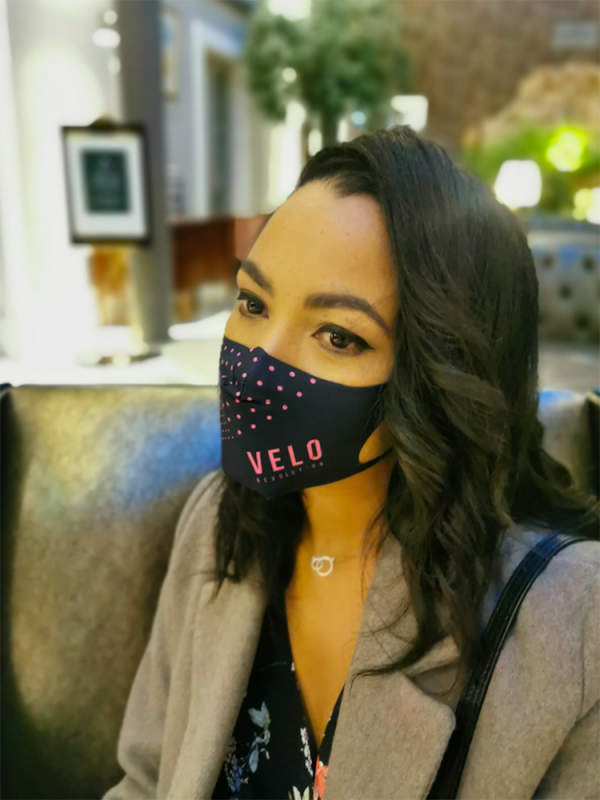 La Machine Cycling Face Masks
Dutch bike wear brand La Machine produces face masks which are according to us one of most stylish ones on the market. These are high-quality masks which have been scientifically tested and which contain a subtle reference to the brand on the mask itself. They can be used whole day long and for any occasion.
çois Cycling Club
Stylish 2-layer cycling face masks made from cotton and polyester. We love the çois cycling club logo which shows the world you care about covid and at the same time you are a cycling fanatic.
Q36.5
Italian cycling wear brand Q36.5 uses UF Hybrid Shell as face mask fabric. UF Hybrid Shell is a high-density woven fabric which forms an excellent barrier against covid and other bacteria and viruses. To create their face masks cycling brand Q36.5 worked closely together with Laps. The result is a broad range of face masks with a.o. a stunning Italian flag one.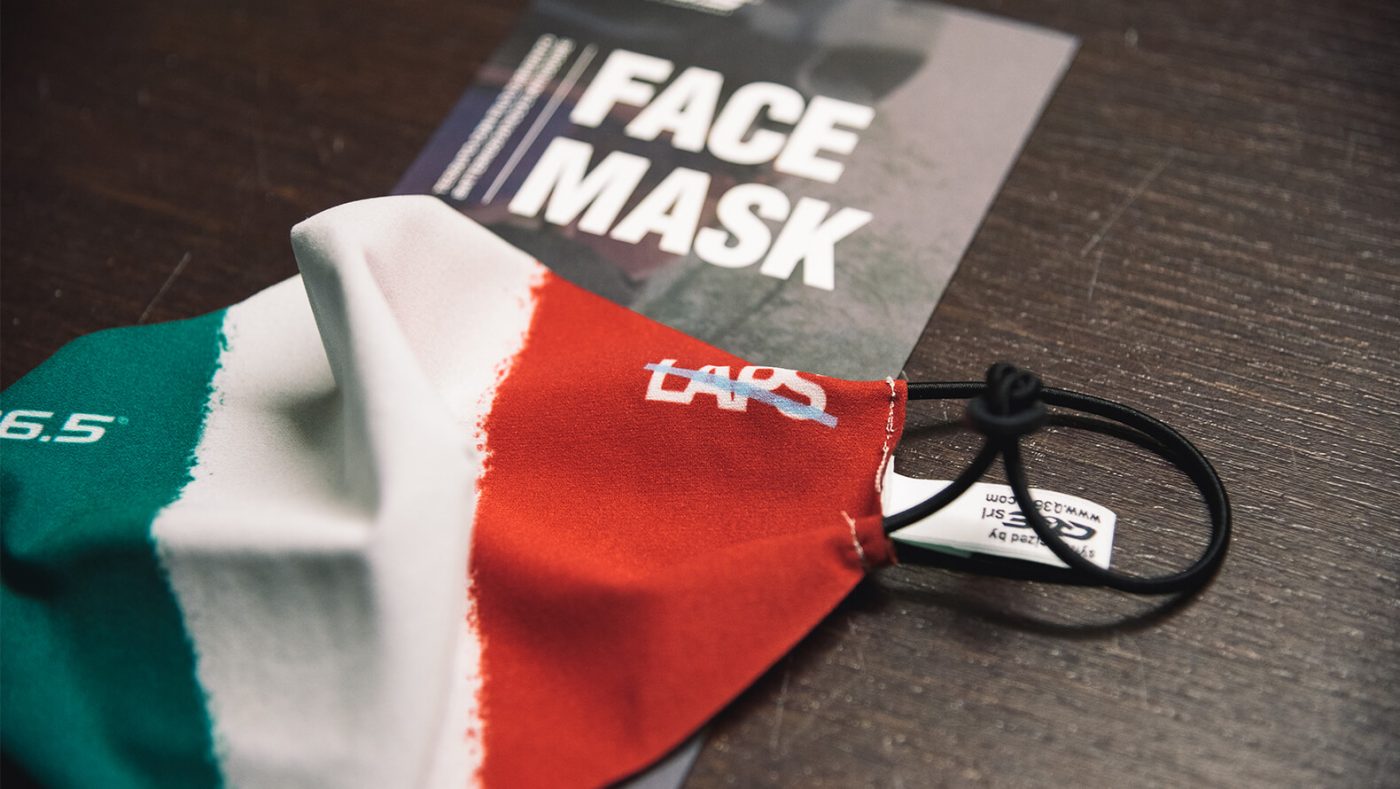 Giordana cycling
Giordana cycling has probably got the largest face mask collection amongst the bike wear brand. Almost 20 face masks are at your disposal! They are all comfortable, breathable and offer the required protection against covid and pollution of all kinds. All of their masks have been treated with Viro Block which inhibits viruses and kills bacteria upon contact. Giordana even offers a charity face masks like the below VOITE one whereby 100% of your purchase goes to the Brennan Center for Justice.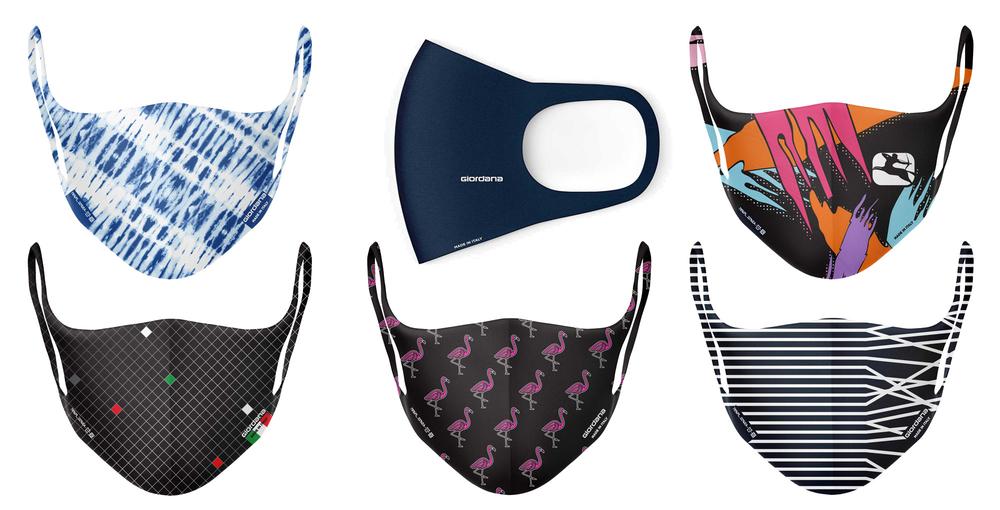 Monton
Monton takes another approach and doesn't really care about the look but more about the functionality. They have designed face masks which can be used while cycling. The integrated KN95 filter makes them perfect for each and every outdoor activity like cycling, hiking and running. Each Monton face mask is delivered with a free KN95 filter.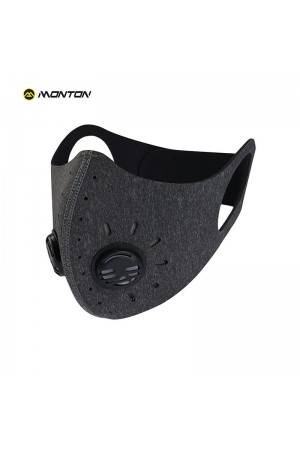 Sportful Cycling Face Masks
Sportful goes the extra mile with their cycling face masks. These face masks are more than just a protection against Covid. They are fully insulated masks which insulate your neck and back and which offer a perfect moisture management. Moreover, the Gore-Tex Infinium protects you against harsh front wind. Ideal for your autumn and winter rides!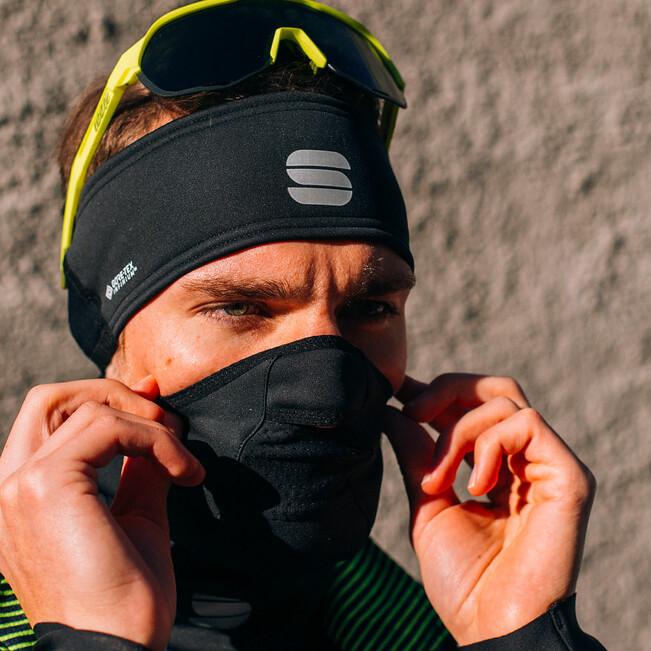 Castelli Viso cycling face mask
Last but not least, we want to give some broadcast time to the Viso face mask from cycling kit brand Castelli. A wind stopper developed with 4-way stretch material and a fleece interior. It aims for perfect breathability while offering protection against wind and rain.