Vittoria: Italian fashion and elegance combined with innovation and craftsmanship
If you are looking for a high-quality cycling shoe brand, you might want to consider Vittoria. Vittoria is an Italian company that has been making cycling shoes since 1976. In this article, we will explore the history, the philosophy and the assortment of Vittoria cycling shoes, and why they are a very good choice for any cyclist.
The company
Vittoria was founded by Celestino Vercelli, a former professional cyclist who competed in the Giro d'Italia and the Tour de France. He started making cycling shoes in his garage, using his experience and passion for the sport. He named the company after his daughter, Vittoria.
Vercelli soon gained a reputation for producing high-quality shoes that were comfortable, durable and stylish. He also pioneered some innovations, such as the use of nylon mesh for breathability, the use of carbon fiber for stiffness and lightness, and the introduction of the Boa closure system for easy adjustment.
Vittoria shoes have been worn by many champions over the years, such as Francesco Moser, Miguel Indurain, Mario Cipollini, Paolo Bettini and Peter Sagan. Today, Vittoria is still a family-owned business that operates from its headquarters in Biella, Italy.
The Philosophy
Vittoria's philosophy is to combine tradition and innovation, craftsmanship and technology, to create the best cycling shoes possible. Vittoria shoes are 100% made in Italy, using premium materials and skilled workers. Vittoria also collaborates with research institutes and universities to develop new solutions and improve its products.
Vittoria's mission is to offer cycling shoes that meet the needs and expectations of every cyclist, from professional racers to recreational riders. Vittoria shoes are designed to provide comfort, performance and control, as well as style and personality.
The Vittoria Cycling Shoe Assortment
Vittoria offers a wide range of cycling shoes for different disciplines and preferences. Whether you are looking for road cycling shoes, mountain bike shoes, triathlon shoes or urban shoes, you will find a model that suits you. We also like the fact Vittoria honors the past and our past cycling heroes by offering retro cycling shoes.
Some of the most popular models are:
– Velar: a top-of-the-line road cycling shoe that features a full carbon sole, a microfiber upper with laser-cut perforations, and a Boa closure system. The Velar is lightweight, stiff and aerodynamic, ideal for competitive cyclists who want the best.
– Ikon: a versatile road cycling shoe that features a carbon composite sole, a microfiber upper with mesh inserts, and a Boa closure system. The Ikon is comfortable, breathable and adaptable, suitable for cyclists who enjoy long rides and varied terrain.
– Nox: a high-performance mountain bike shoe that features a carbon composite sole with rubber lugs, a microfiber upper with abrasion-resistant reinforcements, and a Boa closure system. The Nox is stiff, durable and grippy, perfect for cyclists who love off-road adventures.
– Revolve: a stylish urban shoe that features a rubber sole with anti-slip inserts, a synthetic leather upper with reflective details, and a lace closure system. The Revolve is flexible, comfortable and fashionable, great for cyclists who commute or ride casually in the city.
Why you should go for Vittoria cycling shoes?
Vittoria is a very good cycling shoe brand because it offers quality, innovation and variety. Vittoria shoes are made in Italy with premium materials and craftsmanship. Vittoria shoes are constantly improved with new technologies and solutions. Vittoria shoes cater to different types of cyclists with different models and styles.
Vittoria Cycling Shoes gallery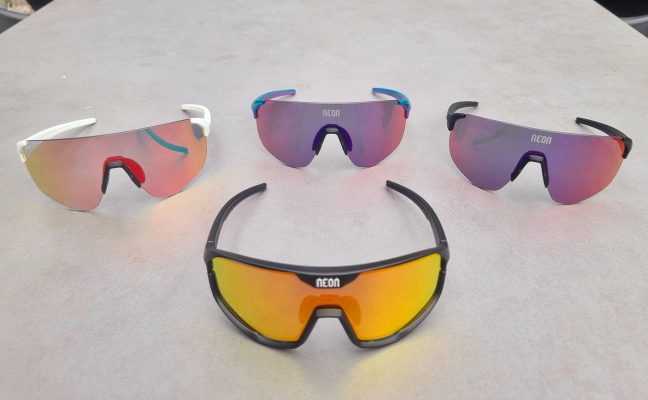 Today I would like to present you some new add-ons to my already extended cycling [...]
1 Comment