Boost your on and off road biking journey with cycling apparels from Sigr
Driven with the values of equality, the small business of cycling apparel in Sweden, Sigr is swiftly making a prominent mark all over the world. Its appealing, delightful, and congenial bike wear and accessories have them to build a reputation in the market.
The designs of cycling jerseys by Sigr not only prove to be comfortable and long-lasting but also help you attain a divine charm. The brand is inspired by nature and is utterly committed to solving the complications faced by cyclists around the world.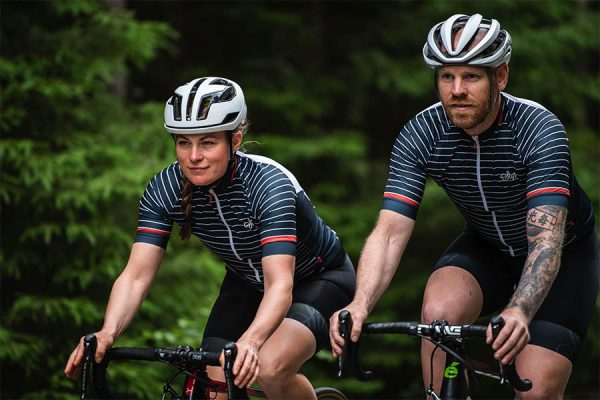 The History & Background
Set up in the North of Sweden, Sigr makes a bike jersey, that is highly inspired by Sweden's natural surroundings. This brand is the result of the passion, effort, and commitment of five friends from different parts of the world- China, Sweden, and England.
Sigr ensures no compromise when it comes to quality. This commitment of the brand towards providing its customers with top-notch quality has made it a customer favorite brand. Produced at their own factory in China, bike wear serves as an exemplar of fashion and comfort.
Their Philosophy
The aesthetic and comfy collection of bike wear at Sigr reflects the dedication of the brand in ensuring cyclists, fun, and pleasant ride. The team at Sigr not only understands the problems faced by cyclists but also makes sure that they resolve these issues through their excellent quality and comfortable cycling apparel.
Driven with its love for nature and commitment to excellence has made Sigr one of the leading bike apparel brands globally.
Cycling wears and accessories offered by Sigr
The comfy and alluring bike apparel at Sigr is available for both men and women. The clothing ranges from cycling jerseys, cycling shorts, bibs, jackets to cycling vests, along with reflective jackets.
Apart from its professional and recreational cycling jerseys and shorts, the brand also has an explicit collection of warmers, caps, and beanies. To minimize the difference between real life and cycling, Sigr offers a collection of chinos, trousers, and shirts. Its new Gotlandsleden jacket is a windproof jacket for all-weather rides.
Sigr has an innovative and creative outlook for designing and styling. Hence, it began with its journey of crafting Ocean jerseys using sustainable fabric made from recycled ocean plastics. Sigr also looks forward to developing cycling wear by using recycled materials that can prove to be a boon for nature.
Last but not least, the Swedish cycling brand is also loved by gravel riders around the world. They have gravel riding apparel for both men and women like bib cargo shirts and windproof jackets. Sigr is without doubt one of the first brands we surf to when we are looking for new gravel cycling clothing.
Customer services
Along with its taste for fashion and devotion towards promoting cycling, Sigr also has great expertise in keeping its customers happy and pleased. It provides free shipping of its products all around the globe. Moreover, it also has a 14-day return policy. Anyone willing to return their product can do it in 14 days after the delivery. You can also have your money refunded if the product is unused. However, there are certain exceptions in the return policy for some specially designed products.
The interface of its website is quite interesting, so that you won't miss the best of hidden products. You can easily search the right product through the menu mentioned above. So, go and check out the latest collection to not miss any modern cycling jerseys and bike wear.
Cycling sunglasses are an essential accessory for anyone who enjoys riding a bike. Whether you [...]