The blooming brand of bike apparel- Band of Climbers
If you are a Cyclist, then you would know about the numerous health benefits of biking. However, have you ever wondered how bike apparel can determine your efficiency while cycling? Most of the time, people compromise with the quality of cycling apparel worn by them regardless of the negative impacts on their performance. For attaining your maximum efficiency, you need to be comfortable in your cycling suits. Band of Climbers aka BoC, a cycling brand from England, has been working to provide cyclists with appealing and charming cycling wear. Their cycling gear will keep you at ease even on your toughest venture, guaranteeing high performance and efficiency.
The Background and Philosophy
Band of Climbers is a small design collective. It was started in the year 2015 and since then it has been designing and printing bike apparel. In a span of 5 years, their ambitious team has succeeded in winning the trust of customers by providing them with premium quality and exceptional looking bike wear. At present, the BoC team has only a few members but they are growing with more ambitious and dedicated members.
The brand derives its inspiration for designing bike apparel from the tales of old school cycling. The designers combine their knowledge from classics with their personal experience of riding in the mountains, to develop alluring bike apparel that lasts longer. The fabrics used to construct the cycling wear are highly sustainable so that the ruination caused by rough and long rides is minimum.
What cycling apparels does BoC offer?
Band of Climbers has a rich collection of bike apparel for both men and women. The cycling apparel includes cycling jerseys, bib shorts, and tights, jackets and gilets, base layers, knee, leg, arm, and neck warmers, caps, and hats. The website also has 4 different types of collections for the bikers. You should check their Explore, AW20 Performance & Casual, and SS20 Performance Apparel Collections.
Apart from cycling wear, the brand also has an assortment of casual wear. Some of the casual wears offered by Band of Climbers include t-shirts, sweats and hoodies, casual caps, and hats. There is also a collection of notebooks, bidons, stickers, and coffee mugs.
Band of Climbers strava club
As stated, Band of Climbers is a brand which is becoming more popular every day. They have a high social media visibility and their base of brand loving customers is growing day after day. That's not only thanks to their good looking bike apparel but also thanks to social campaigns and groups like their Band of Climbers Strava Club.
What are the customer services offered by BoC?
The brand offers a 30-day return policy and a 100% refund if the item is returned in its original condition within this period. To apply for returns, customers will have to send a mail to the brand. For orders from the UK and some parts of Europe, the orders will be delivered between 2-4 days and it may take 3-5 days for the products to be delivered almost anywhere in the world.
The team at Band of Climbers is not only dedicated to creating premium quality designs. They are a group of enthusiastic and eager cyclists who love riding on different roads. Anyone willing to go on cycling ventures with the team of Band of Climbers can join them there. When they are not designing cycling apparel, they are busy riding the windy and cold streets of England.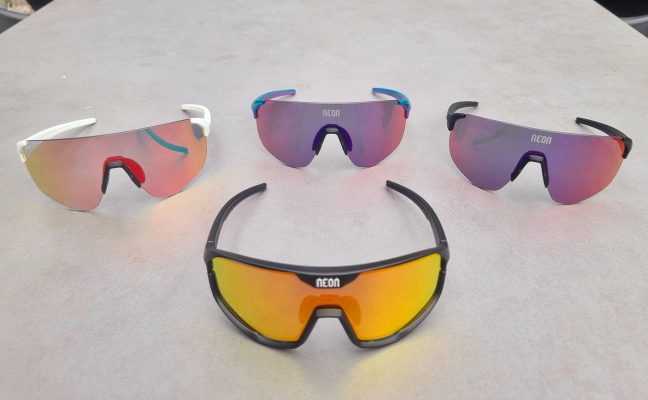 Today I would like to present you some new add-ons to my already extended cycling [...]
1 Comment