Everything you should know about the performance cycling apparel trendsetter Ticcc
When it comes to performance cycling clothing and apparel, one brand that has distinguished itself from others has been Tic-cc. Especially in the past few years, Ticcc has increasingly garnered popularity among road athletes. The primary reason for this rising popularity has been the meticulously crafted products that the brand has succeeded in developing. The products by Ticcc are known for providing comfort and enabling performance.
Taking both performance as well as style into account, Tic-cc keeps introducing apparels with the finest technical fabrics. The brand puts a lot of effort into developing the apparel, carefully testing the fabrics, and designing immaculately to bring out a unique aesthetic in the clothing. You will immediately notice and be astonished by the bright colours and eye-catching designs; playful, colorful and extremely "cycable".
Redefining what it means to be a responsible brand
Ticcc is very aware of the role premium-quality cycling apparel and gear can play into an athlete's performance. It also recognises that performance-enabling gear should not be entirely gender-oriented in its design. Which is why, alongside its traditional male and female variations, the brand has also introduced some gender-inclusive designs. While making performance gear for riders, the brand has continually kept its focus on creating the best performance kit, in a responsible manner.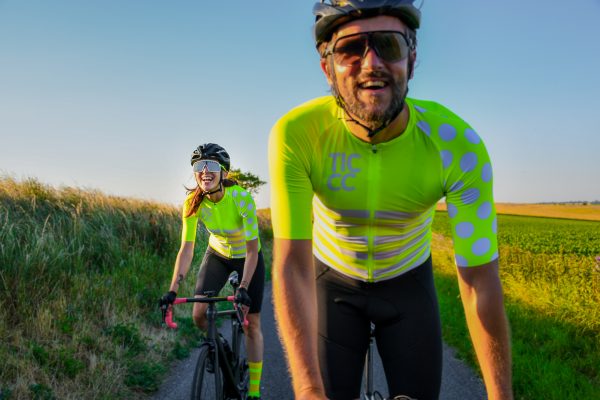 Tic-cc: Brand philosophy
Tic-cc believes that cycling as a sport has a lot more to offer than just the thrill of winning a race. The brand believes that cycling can help all of us cope with the personal and professional challenges that are a part of our daily lives. This is the reason why Ticcc is developing impeccable apparels that are lightweight, and are built to provide maximum comfort and perfect-fitting. So whether you are a professional cyclist preparing for your next race or just a recreational rider who enjoys riding to relieve stress, you are likely to find apparel and accessories from Tic-cc, immensely useful.
Instead of churning out collection after collection of a range of different products, Ticcc has focused on developing relatively fewer, but quality products, that are capable of addressing all your needs. Prioritising quality over quantity, the brand has always tried to put more time and effort into making those few products better and more performance efficient.
Similar men and women cycling apparel
What we like a lot about Tic-cc and what makes the brand stand out compared to other brands is the fact they offer the same cycling jerseys and cycling bib shorts for both men and women. It allows you to buy the same cycling kit as your partner and to hit the roads as a team! We barely see this at other manufacturers and brands which most of the time have separate collections for men and women.
Ticcc: Cycling wear and accessories offered by the brand
The following are some of the flagship products being offered by Tic-cc:-
There is a broad range of professional cycling jerseys offered by the brand, which includes Standard weight jerseys, Aero jerseys, À bloc jerseys, Patron jerseys, lightweight jerseys, Hors catégorie jerseys, and many other such varieties.
Among other cycling apparel, the brand offers waterproof Jackets and gilets.
In its range of quality bib shorts, the brand offers options such as Ride, which is available for both men and women. Other options include Race(available in both men's and women's wear) and Thermal.
Other gear and accessories
Other cycling wear offered by Ticcc includes- Baselayers, Caps, Gloves, Socks, Warmers, and more.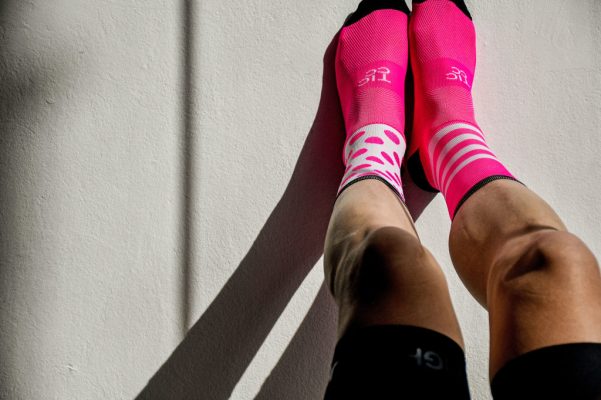 What services do customers get?
Ticcc is very conscious of its customers' needs and convenience. The brand offers free worldwide standard shipping for any purchase over £100. All you have to do is order on the brand's website, and the product will arrive on your doorstep.
The brand also offers referrals, where you can get 15% off your next order if you introduce the brand to a friend. You can also sign-up for a newsletter on the brand's website, to get routinely updated on all the latest products.
Efforts to reduce environmental harm
Tic-cc has also proven itself to be an environmentally conscious brand. The brand is encouraging customers to wash their cycling wear inside the custom-made washing bag provided by the brand. The bag blocks the synthetic microfibers from detaching, while washing, which ultimately prevents them from polluting the ocean and rivers.
This is just one of the many environmental-sustainability efforts that the brand is a part of. Ticcc has also made substantial strides in reducing the distance travelled by its products, to help minimise the carbon footprint that gets generated through long-distance transportation of goods. Adopting a direct-to-consumer model, the brand is redefining what it means to be an environmentally responsible business.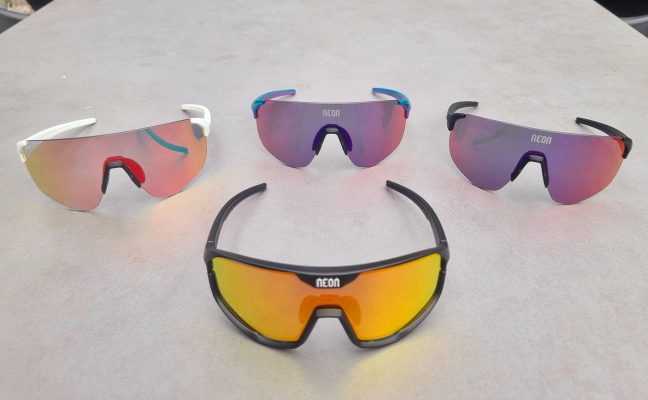 Today I would like to present you some new add-ons to my already extended cycling [...]
1 Comment