Fibr: A Cycling Couture Brand to put on your to-buy list
From the beginning of the 20th century to recent times, cycling has gained incredible popularity. As the competition is continuously growing, both professional cyclists and their managers and the amateur cyclists and velofanatics are looking for more ways to improve their performance and comfort when hitting the road. Danish brand Fibr has managed to provide an answer to that quest for high performance cycling clothing with a stylish apparel. Despite of being one of the younger bike apparel brands on the market they have already evolved into a juggernaut of a brand. A brand which moreover is not only loved and respected in Denmark itself but also in other European countries and even beyond. It is clear we share the same passion for cycle wear! Therefore, we didn't doubt a second to give Fibr the brand visibility it deserves.
Origin and Background
Fibr was inaugurated in the year 2015 by designer Jens Kruse in Copenhagen, Denmark, as an independent business of somewhat small standards. Once the first step was taken, they never looked back and are gradually paving their way to the top. A journey whereby they never forget their origins, their love for cycling and bike apparel, their clients and their brand philosophy which we will talk about later.
Since the founding members are all passionate cyclists themselves, they are privy to all the demands of a road cyclist. They know that cycling jerseys and other performance gear play an important role in enhancing the speed, efficiency, and comfort of a professional or recreational cyclist.
Products in their shop
An abundance of bike wear, performance gear, cycling apparel, and accessories are at your disposal in Fibr. You can glide through their website and choose the bike clothing which is most suitable for you.
You will find a variety of cycling jerseys for both, men and women, Bib shorts, cycling socks, gilets, caps, and biking jackets along with other accessories like water bottles and biking gloves. They even offer high-quality aerosuits aka skinsuits for those speed fanatics amongst you.
We are sure both men and women will find a cycling kit they love at the Danish brand. It is clear each of their cycling clothing pieces is made with an eye for detail and with the aim to improve your performance. Their bike wear clothing is also body tight.
Brand Philosophy of Fibr
Since the time of its arrival in the market as a cycling apparel brand, Fibr has applied the formula 'improve and impress'. They source the best quality materials available. Fibr works with meticulous craftsmen from Italy to manufacture technically advanced bike apparel. After the production, cycling wear is road-tested and race-proven by professional and amateur cyclists from all over the world.
They strive to achieve a safe and secure work environment where they apply scientific methods and techniques to design and develop their products. The cycling apparel from Fibr is a perfect combination of class, style, and aesthetics.
Customer Service
Although being a very young cycling couture brand, Fibr has been very dutiful and active as far as their customer service is concerned. They provide a safe and quick delivery of the products. If you are ordering from anywhere in Europe, you are eligible for free delivery on orders above 20£. Once your payment is processed, you will receive your order within 2-5 working days. They also offer exciting offers and discounts on selected products.
You can check out their website, which is systematically designed and provides helpful information about its emergence and reputation in the business.
International Relations
Fibr has already set out its branches in different parts of Europe, Australia, and America. Some retailers where you can find a collection of Fibr cycling apparel are given below.
Chrima Cykler – Viborg, Denmark
Diamantben – Odense, Denmark
Bikelicious – Oslo, Norway
Cycling Fanatic – Adelaide, Australia
Conclusion
Fibr is one of our favourite bike wear brands. We love the fact they clearly focus on those aero cycling jersey and bib shorts performance aspects. They produce high-quality clothing; we wouldn't expect less from a Scandinavian brand. You can check out their website, which will help you explore the wide range of cycling apparel you need.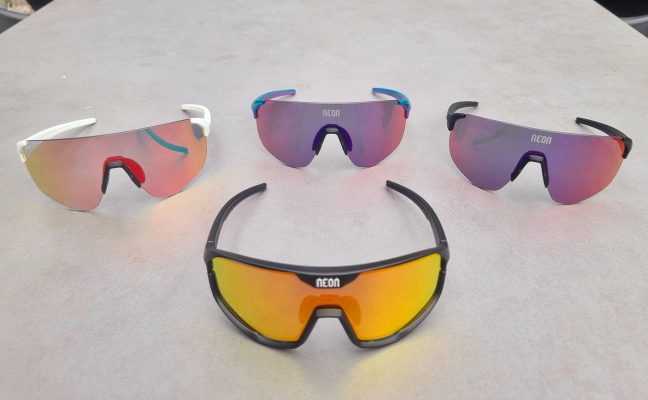 Today I would like to present you some new add-ons to my already extended cycling [...]
1 Comment