The aero cycling clothing brand Dessus
Helping people feel passionate and powerful about themselves, Dessus has slowly emerged as a popular cycling apparel brand with a clear focus on aerodynamics, speed and performance. This British bike wear brand aims at offering that optimal and speedy comfort to cyclists; winning the hearts of many.
The cycling kits offered by Dessus are a perfect combination of comfort, aerodynamics and aesthetics. The brand is inspired to solve every issue faced by cyclists and to meet their needs.
Let's take a look at the background of Dessus
Born with the eagerness to minimize the complications faced by cyclists, Dessus has emerged as the current go-to cycling wear brand at a global level. The brand was born out of a casual discussion with a former professional cyclist. The conversation was about how the current cycling jerseys did not match the expectations and requirements of the pro-cyclists. To minimize these complications and rectify the mistakes of other brands, Dessus was founded. This brand aims at making riders, as well professionals as amateurs, carefree and to provide them the optimal aerodynamic characteristics so that they can enjoy their bike rides to the fullest.
To ensure that optimal aerodynamic aspect, the bike jerseys and shorts available at Dessus are manufactured using specially chosen lightweight materials and stretchable fabrics. Stretchable means they will act like a second skin without causing irritations. The material ensures longevity and protection from damage even under rigorous conditions. Besides, the fabrics have a high breathability so that cyclists do not have to worry about the irritations caused by these after spending long hours on their bikes. Not only is the cycling wear long-lasting but also gives you complete comfort, along with an exceptional look and the feels of a pro.
Jerseys have never been so aero
The look and feel of a pro jersey… like previously mentioned…that's what it is all about at Dessus. Just spend one minute on their website and you will immediately notice the importance of speed and aero for this brand. They have a limited cycling wear collection but a high focus on what is important for them: aerodynamics.
The brand philosophy
Dessus believes in quality and comfort. Therefore, the products offered by Dessus are made of premium quality fibres which enable cyclists to enjoy their biking journey without any hint of irritation and discomfort. Its ultimate goal is to solve the problems of cyclists and to provide them with the finest products that makes it comfortable for them to spend hours on their bikes.
What are the cycling apparel and accessories offered by Dessus?
Don't expect a huge collection like you might have seen at other bike wear brands. A small assortment allows Dessus to spend all their time and money on the innovation and speed aspects. The range of products offered by Dessus is therefore developed and designed with top-notch quality fabrics resulting in some of the highest quality cycling wear available in the market. They offer a few types of aero cycling jerseys along with bib shorts. Their products, especially the cycling jerseys, are perfect for both professionals and amateurs. Amateurs wearing Dessus jerseys will be able to feel what pros are feeling when riding a race. On the other hand, the bib shorts are ideal for rigorous race events and perfect for complementing the aero jerseys, also, quite self-sustaining. These bike jerseys and shorts clearly appease your desire to go faster.
Dessus custom cycling wear
Dessus also offers you the opportunity and possibility to design your own cycling kit. Together with the Dessus designers they can make you probably the fastest customized aero cycling kit in the world.
What are the customer services provided by Dessus?
Dessus shows responsibility in its conduct when it comes to keeping its customers pleased and content. For keeping its customer satisfied, Dessus offers a 30 days return policy for them. However, customers need to follow a certain protocol in case they are planning on returning their products due to any issue regarding style, size, or fit. The orders can only be returned if it is in its original condition, unwashed and unharmed. For orders in the UK, the brand doesn't charge any shipping fee.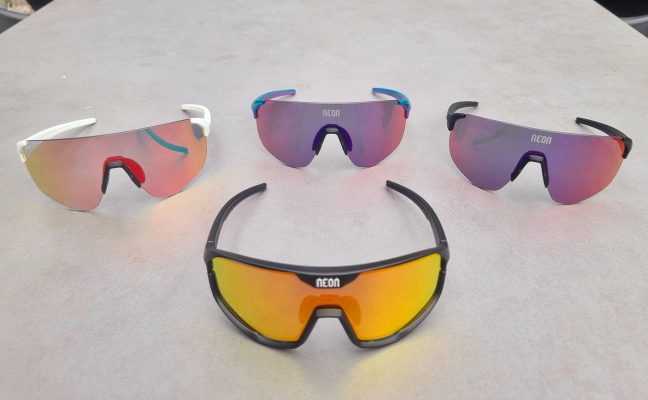 Today I would like to present you some new add-ons to my already extended cycling [...]
1 Comment