Bodhi Cycling – A fashion and quality match made in heaven
Time to present one of my favorites when it comes down to cycling clothing. Well… let's be honest…it is my favorite brand.. thanks to the unique combination of high-quality materials and stunning looks. Time to meet Bodhi Cyling! A brand from Antwerp, one of the starting points of the Tour of Flanders. They clearly hit the cycling apparel bull's eye and are a match made in heaven with my personal philosophy "Look good, ride good, feel good". This Antwerp town cycling clothing brand was founded several years ago and is becoming the next big thing. Watch my words!
Bodhi Cycling assortment
Bodhi Cycling offers both men and women cycling clothing. I love the fact women can choose the same jersey and bib designs like men. Being a couple or cycling in the same team you can match your cycling clothing while still wearing clothing which matches your own physiological and anatomical shape too. Because yes… women do have a different anatomical structure and they do deserve their own fit and cut. Bodhi's assortment contains long sleeve jerseys, short sleeve jerseys, rain jackets, vests, windbreakers, socks and so on.
Jersey downsize deal & crash replacement
Interesting to me and to see are the crash replacement and jersey downsize deal. A crash replacement warranty I have seen before, although it is still the exception rather than the rule. In this case Bodhi Cycling offers you a 50% discount when your cycling kit gets damaged by slip-and-fall accidents.
What sets them really apart from their competitors nevertheless is the jersey downsize deal. Being a velofanatic like myself you gain strength but you lose weight. In that case, the jersey downsize deal will be music to your ears. If you need a smaller size of a specific jersey you have ordered before you get a 50% discount too. I can imagine this deal will boost your cycling motivation!
State of the art custom cycling clothing configurator
I must say I am amazed, blown away… yeah even flabbergasted by the state-of-the-art custom cycling clothing configurator of Bodhi Cycling. It's by far the prettiest and most user-friendly configurator I have ever seen. It works like a charm and it runs like a Swiss watch. There are many options to choose from and there is a chat bot available to assist you. And don't forget to take a look at their inspiration page which you can find here. It clearly shows the designers of Bodhi cycling have an eye for fashion, uniqueness and eye-catching cycling clothing designs.
Bodhi cycling has a passionate team of designers which will turn your ideas in cycling clothing reality. Just contact Bodhi, provide them your logo and ideas and the team will break their brains 24/7 to provide you that cycling masterpiece you and your friends, team or club were looking for. In 6 weeks' time you receive your custom clothing. The custom clothing assortment goes from short sleeve jerseys and windbreakers to bib shorts and various custom accessories like caps, legwarmers, armwarmers and socks.
Bodhi Cycling service and support
Bodhi cycling has a very responsive support. I know because I tested them a few times just to be sure…naughty me 😊 I once sent them a mail and goy a reply within 30 minutes. Don't consider this to be standard but it does show their philosophy and way of working. They have a direct telephone number, which is quite important for me. It adds to the trust and reliability of this cycling clothing brand. Out of office hours you can also reach them via mail and via the chat bot which pops-up when you visit certain pages. And don't forget to check their FAQ. Chances are your question will be answered straight away via this section. So 5 stars for me when it comes down to their service and support.
Extras
If you combine their cycling clothing you can save up to 20% and if you subscribe to their newsletter and join the Bodhi-peloton you get and additional 10% discount. Don't think just do!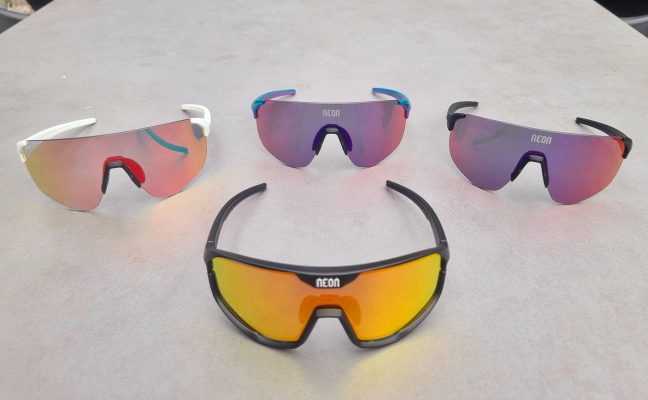 Today I would like to present you some new add-ons to my already extended cycling [...]
1 Comment