Augment your cycling skills with the cycling wear offered by Ryzon
Developed with the idea of promoting sports, Ryzon is a brand that allows you to feel confident about yourself. It gives you an opportunity to live your dreams. The brand, Ryzon, was born approximately three years ago for developing endurance sportswear for both layman and professional cycling enthusiasts.
The brand offers a variety of aesthetic cycling apparel along with other sportswear. The apparel sold by Ryzon is ideal for recreational as well as professional purposes. 
The background of Ryzon
Ryzon was started by five people with different skill sets and knowledge of clothing, textiles, and marketing. According to Frodeno, one of the founders of the bike wear brand, they came up with the idea of the brand because they felt that the athlete wear lacked a specific charm. Based in Cologne, their venture began with a team of 5 members and 38 different products.
Over the years, the brand has evolved and now the team consists of 15 members, and everything a cyclist might need or might dream of. They have the perfect collection for experiencing an ideal professional or recreational biking journey. The brand owners understand the importance of comfort and performance, thus, the products are made using sustainable fabrics that can be worn for hours without any hint of discomfort. Also, Frodeno himself wears these cycling wear while competing in races.
The brand philosophy
Ryzon was created by combining passion with aesthetics by a team of sports lovers. The brand aims at enhancing performance and sustainability by providing the finest bike wear. It encourages people to take up cycling or any sport which defines their passion and live their dreams by feeling like a pro. It is clearly an endurance sports brand. The cycling apparel and accessories are creative and offer you a wonderful experience so that you can perform with your fullest abilities. It promotes high performance.
The biking apparel and accessories offered by Ryzon
Ryzon offers a variety of delightful and exquisite bike apparel for both men and women. These cycling wear not only offer you optimal comfort but also adds a fashion-forward appeal. Their bike apparel includes bike jerseys, gilets, bib pants and shorts, base layer, cycling jackets, caps and hats, arm screens, knee warmers, socks, overshoes, neck tube, cycling gloves, bidons, beanie, headband, essential wallet and more.
Apart from cycling wear, the brand also houses a collection of other sportswear, i.e. for running and triathlon. The running and triathlon wear includes athletic shirts, headbands, singlets, athletic shorts, hooded sweaters, and pants for both men and women. For men, swim shorts and briefs along with swim caps are also available. Similarly, for women, they have beautifully designed suits, race suits, swimsuits, swim caps, and more. Other accessories  include coffee mugs, casual backpacks, duffel bags, etc.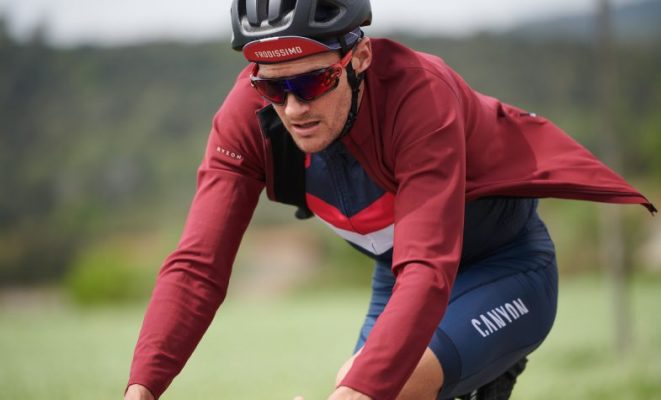 Jan Frodeno
One of the founders of German bike wear brand Ryzon is Jan Frodeno. Frodeno is a German Triathlete who became Olympic champion in 2008 and who still owns the world record time on a Triathlon with 7 hours 35 minutes and 39 seconds. In honor of his stunning career the German brand developed one of the most beautiful cycling clothing collections currently available (at least to out humble opinion); the Frodissimo bike apparel collection. We recommend all of you to go and take a look at this unique assortment of bike wear.
United in Humanity
Ryzon is more than just a cycling apparel brand. It is also a company which cares about humanity and our well-being. In times during which we face enormous challenges the brand released its United in Humanity collection; a collection which aims to unite us. Because only together we are able to conquer what is currently facing us.
Customer services offered by Ryzon
Ryzon strives towards offering the best of their services and products to the cycling-lover and sports-enthusiast communities. It offers international delivery which might take 1-4 weeks before getting delivered. They offer a 14-day replacement policy where you can exchange your products if unused.
For people living in Germany, the bike wear brand also has a showroom in the city of Cologne.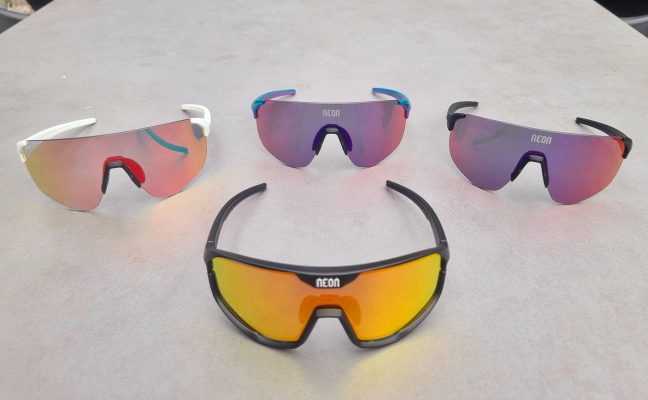 Today I would like to present you some new add-ons to my already extended cycling [...]
1 Comment